SUQQU Signature Color Eyes 123 Shoujitsuki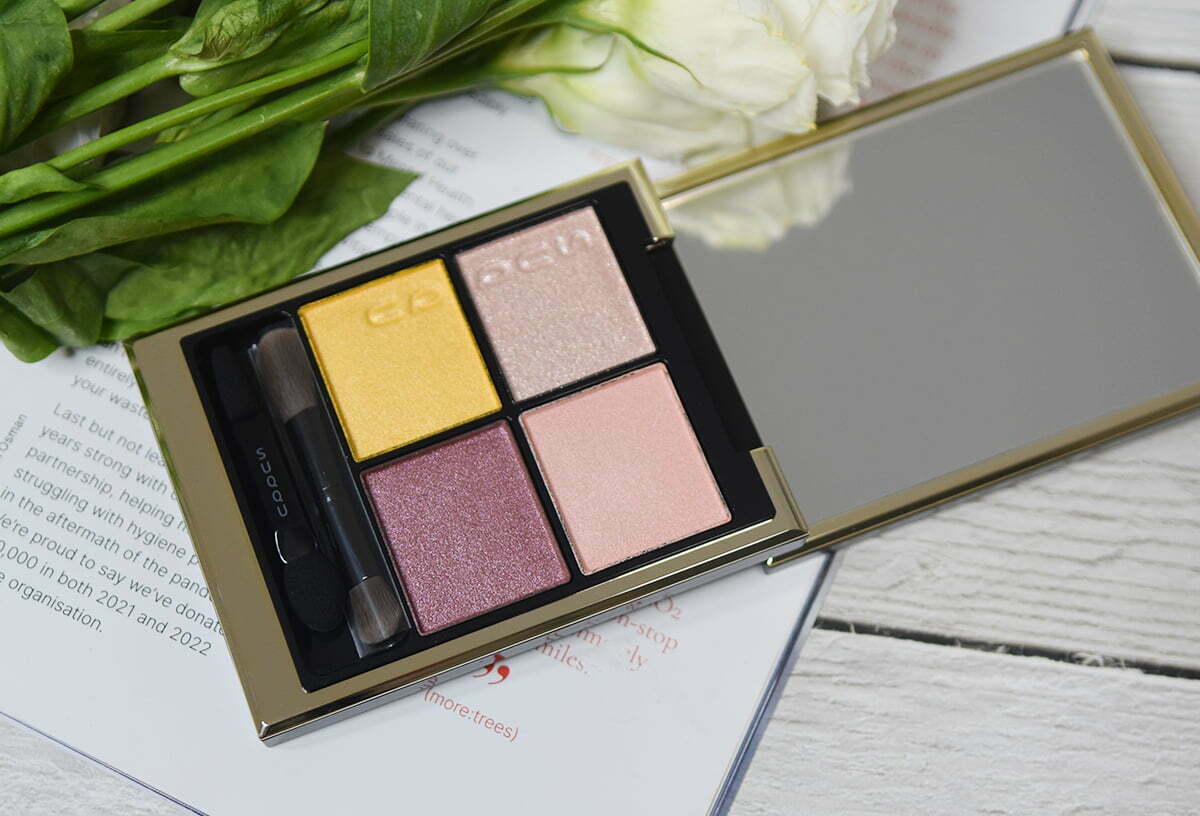 Today, I'd like to discuss my new palette from the Japanese brand, SUQQU. Being an avid fan, I couldn't help but purchase their limited edition Signature Color Eyes in shade 123 Shoujitsuki when it was restocked at Selfridges. After using it for some time, I'd like to share my personal experience, and thoughts on its formula, color selection, and overall performance.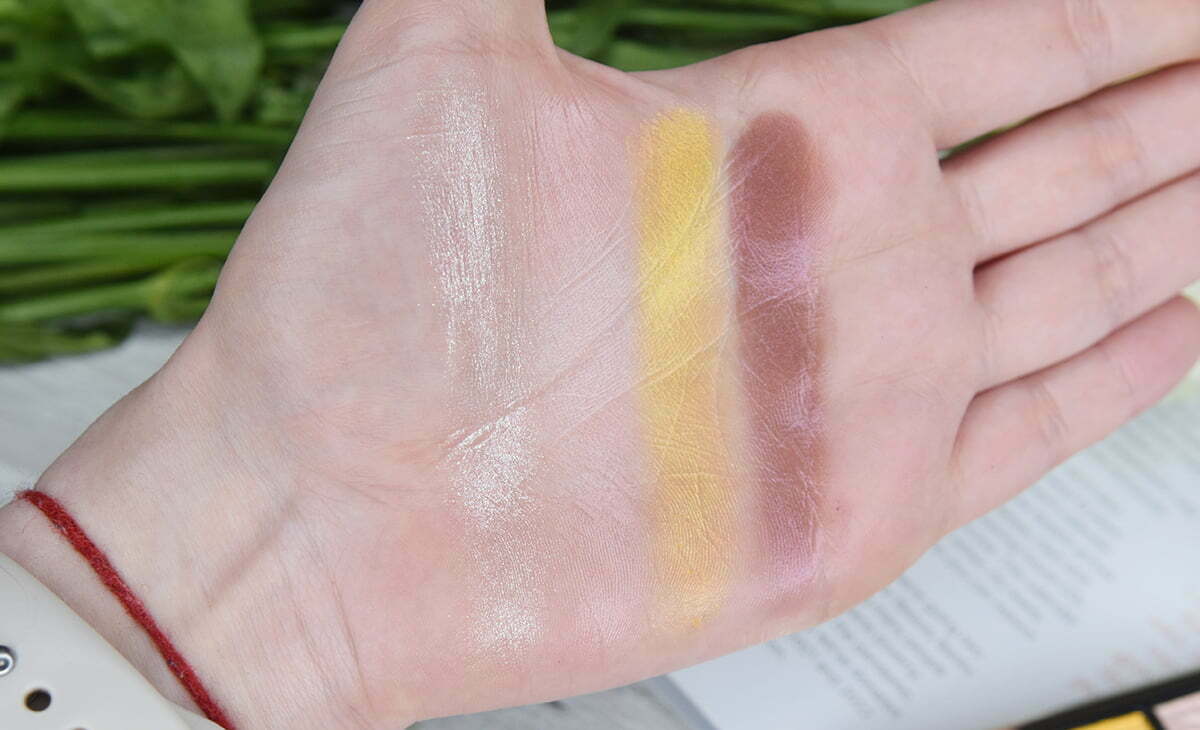 The main theme of the SUQQU Pre-Summer Collection 2023 is "Sunflower Wonder," and the warm colors of this palette draw inspiration from sunflower petals. SUQQU says, "These vibrant, summery colors have a touch of smokiness, and inspire an exquisite color palette with a hint of melancholy, creating a deeply elegant and mature expression."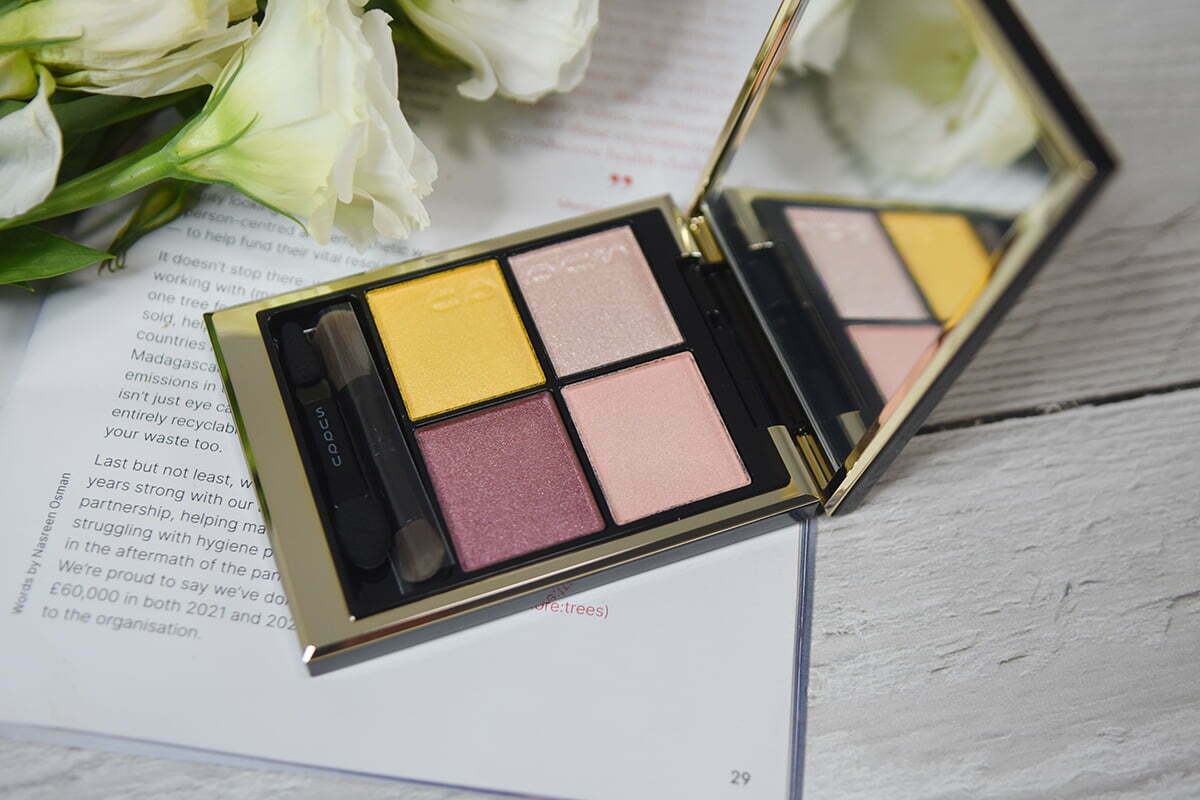 The limited edition SUQQU Signature Color Eyes 123 Shoujitsuki eyeshadow palette offers a mix of warm colors with shimmer, satin, and matte finishes. All swatches of the palette were applied in two coats directly on bare skin, without any eyeshadow primer or base.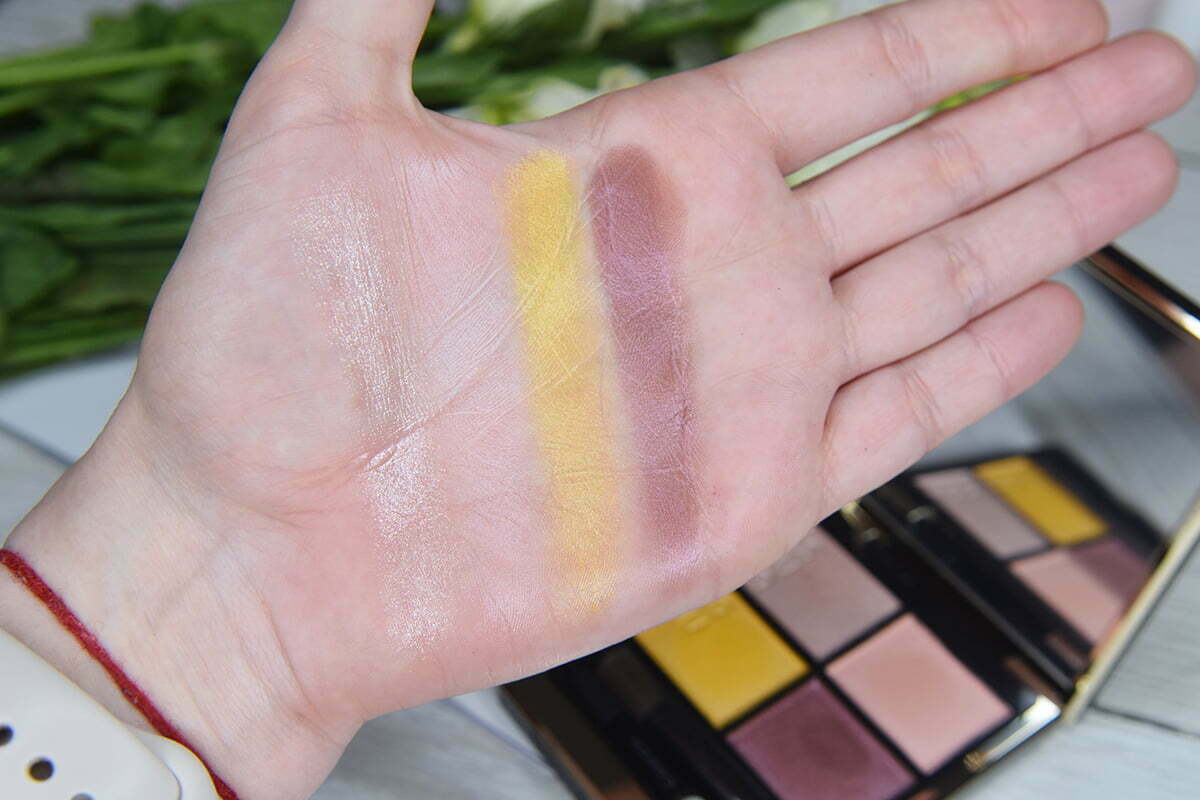 Shoujitsuki #1 – is an icy sparkle with a very sheer pink base with neutral undertones and a shimmer finish. This shade provides semi-sheer coverage when applied dry in a single layer. However, it can be effortlessly intensified to a medium opacity by applying it wet. Its consistency is lightly emollient, contributing to its smooth and seamless application.
For the best results, it's better to use a dampened brush or fingertip. This shade creates a stunning and radiant effect on the eyes with its sparkling and sophisticated finish. It can also last up to eight hours even without the use of an eye primer.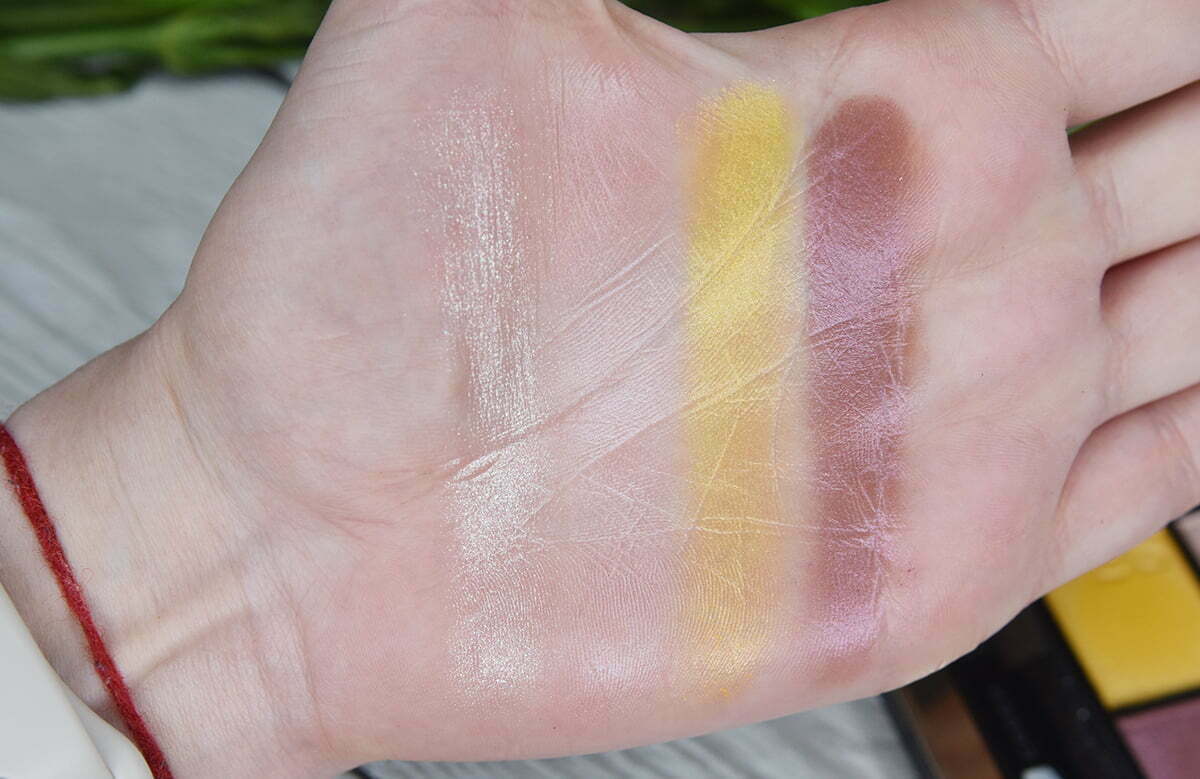 Shoujitsuki #2 – is a creamy pink beige with a luminous matte finish (semi-satin finish). The eyeshadow had a decent color payoff in a single layer, but I had to apply several layers to achieve almost full opacity. However, it worked well as a transition shade, and I even wore it alone all over my lid.
The texture of this eyeshadow was incredibly smooth and soft to the touch, without any dryness. It created a beautiful, subtle, and luminous sparkle without looking too intense. On me, it lasted for about seven hours without any fallout or signs of creasing, which was impressive.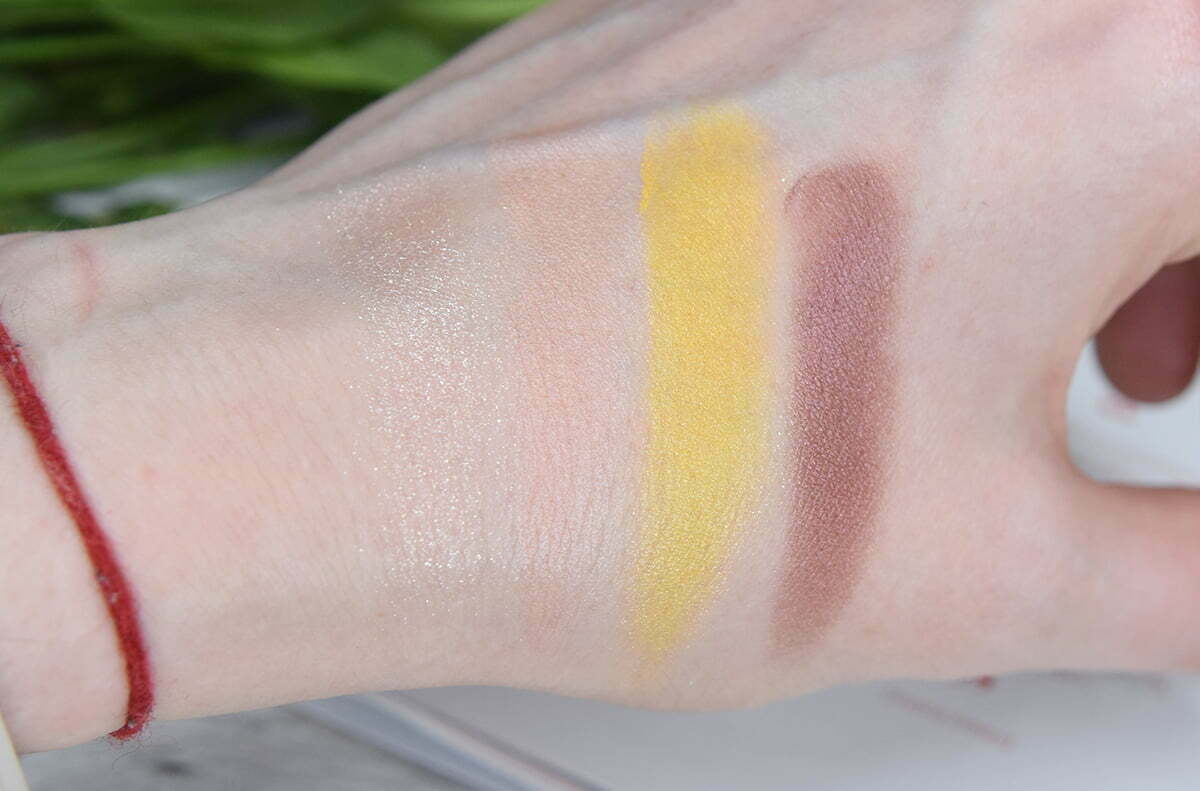 Shoujitsuki #3 – is a stunning, rich sunglow shade, a mix of yellow and orange with a matte finish. This eyeshadow had an excellent color payoff, even in a single layer, and it was easily buildable to almost opaque coverage in just two layers. It applied and adhered well, even on bare skin, creating an even and smooth finish without causing any fallout during application. Again, I had no fallout or creasing throughout the wear.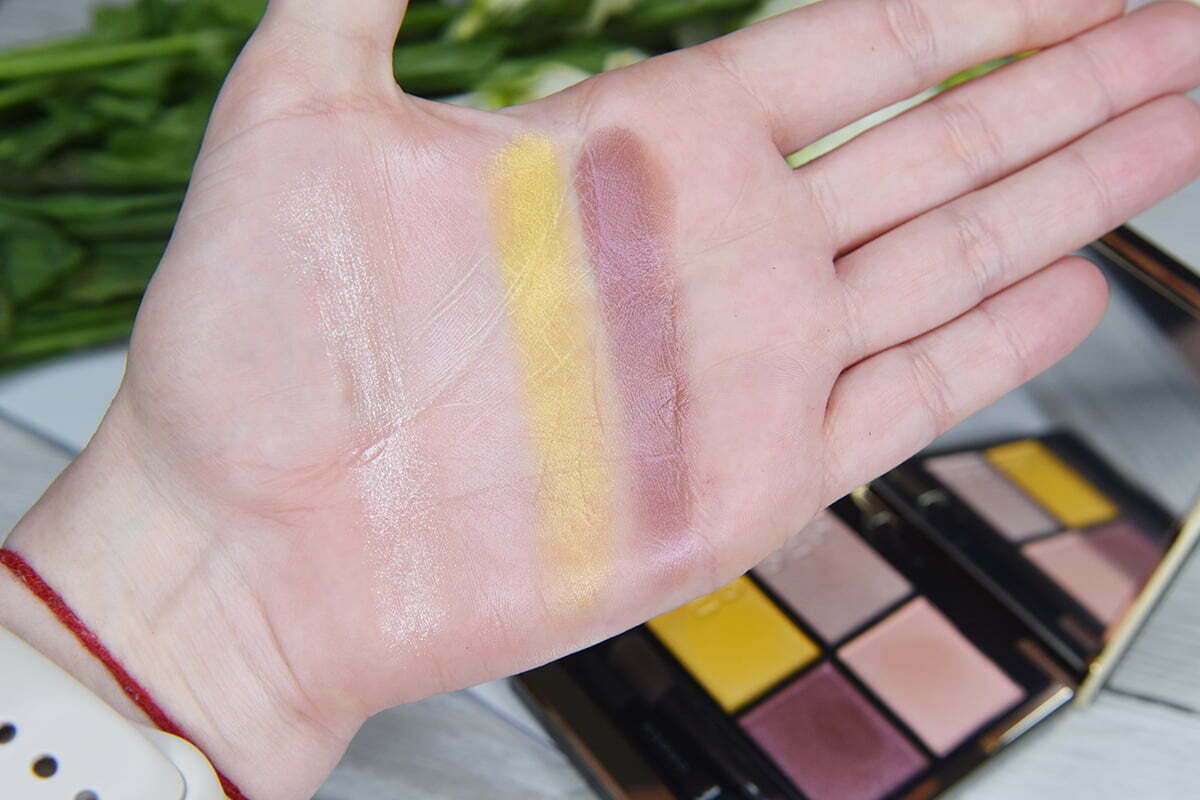 Shoujitsuki #4 is a deep pink-plum with a satin finish. I'm quite fond of the sophisticated and flattering satin finish. You can effortlessly add depth to your makeup by applying it to the outer corner of the lid, but it also looks stunning when used all over the lid. The texture is pleasingly smooth, soft, and silky, with no hints of dryness or powderiness.
It blends seamlessly, maintains its intensity, and harmonizes excellently with other shades. On my skin, it demonstrated good longevity, staying vibrant for almost eight hours before gradually softening. Throughout the wear, there was no fallout or creasing, which I found quite impressive.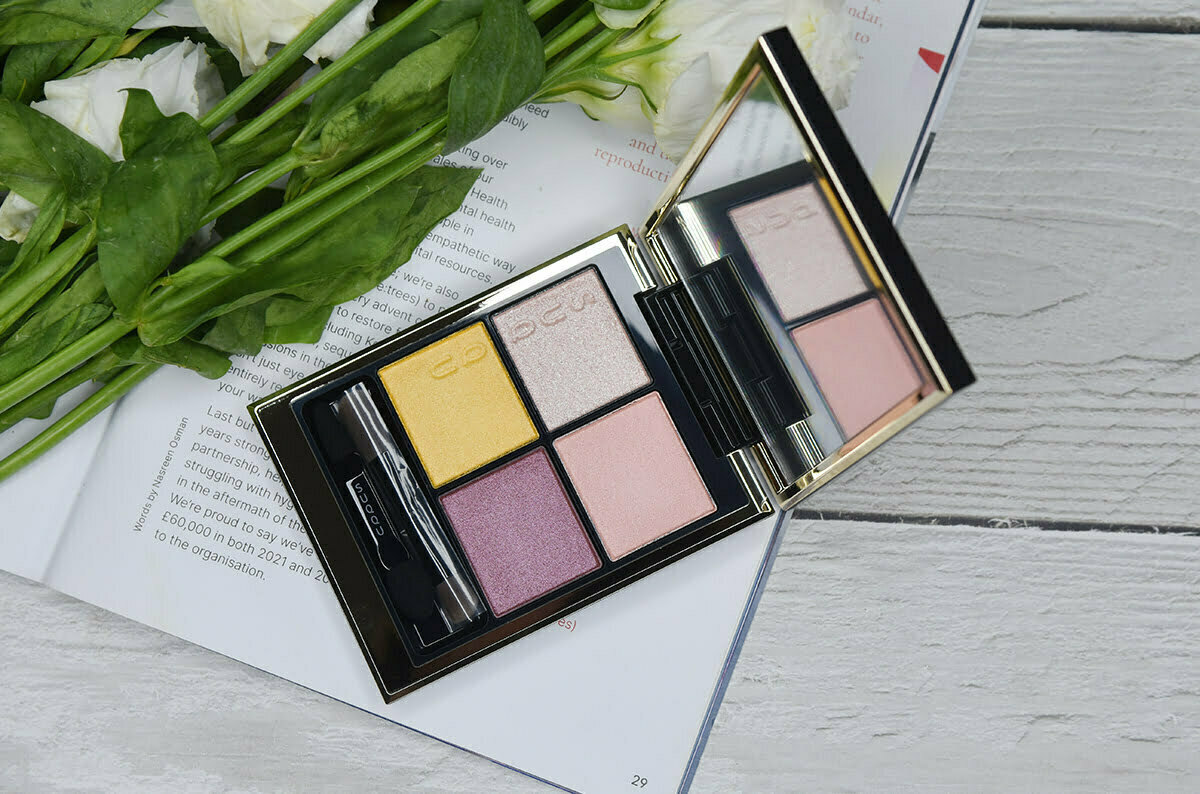 I have to say, the eyeshadow formula has really impressed me. The shades glide on smoothly and blend seamlessly without any hassles. The buttery texture of the shadows makes them easy to build up and they pick up well on a brush with minimal fallout. Moreover, their staying power is impressive, allowing me to wear the eyeshadows all day without any creasing or fading. In my view, the quality of these eyeshadows is exceptional, earning them an A+ rating.
In my opinion, SUQQU has nailed it with the Pre-Summer Collection 2023. I'm thoroughly captivated with the Signature Color Eyes palette 123 Shoujitsuki, as the colors are stunning and the formula is one of my favorite eyeshadow formulas.