LANEIGE Gummy Bear Lip Sleeping Mask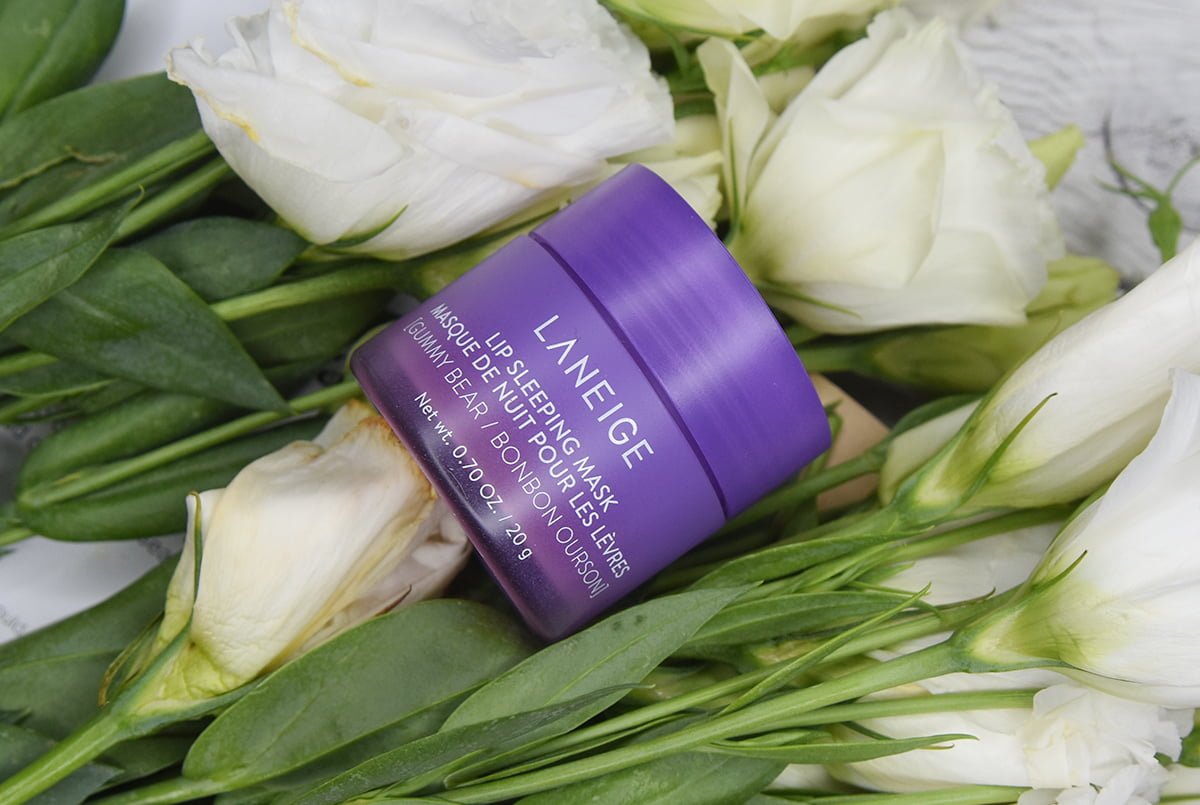 This time, I would like to discuss the Laneige Lip Sleeping Mask in Gummy Bear. It's a popular overnight lip treatment formulated with the Vitamin C-rich Berry Mix Complex™ and a lovely scent.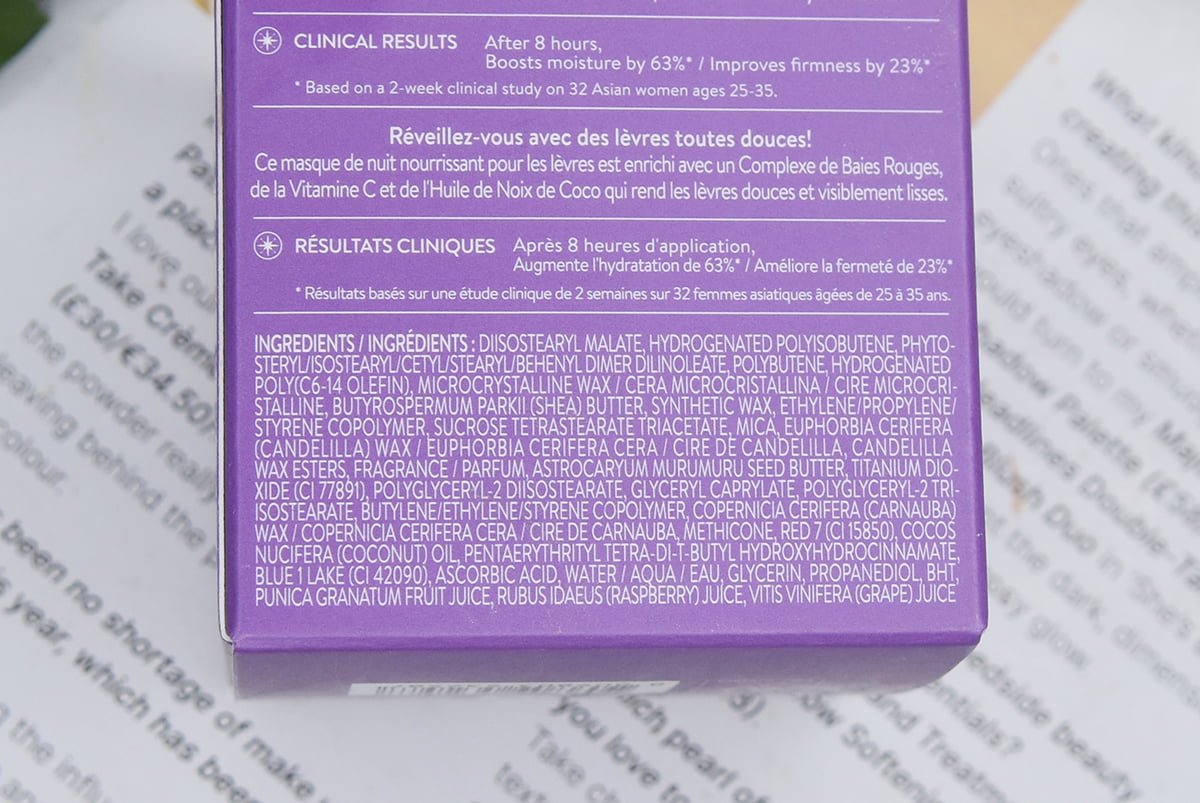 The formula effectively locks in moisture, providing hydration and softness to the lips while combating dryness. It achieves this through the inclusion of ingredients such as shea butter, murumuru butter, emollients, a skin-conditioning agent, synthetic wax, plant waxes, coconut oil, raspberry juice, grape juice, and pomegranate extract.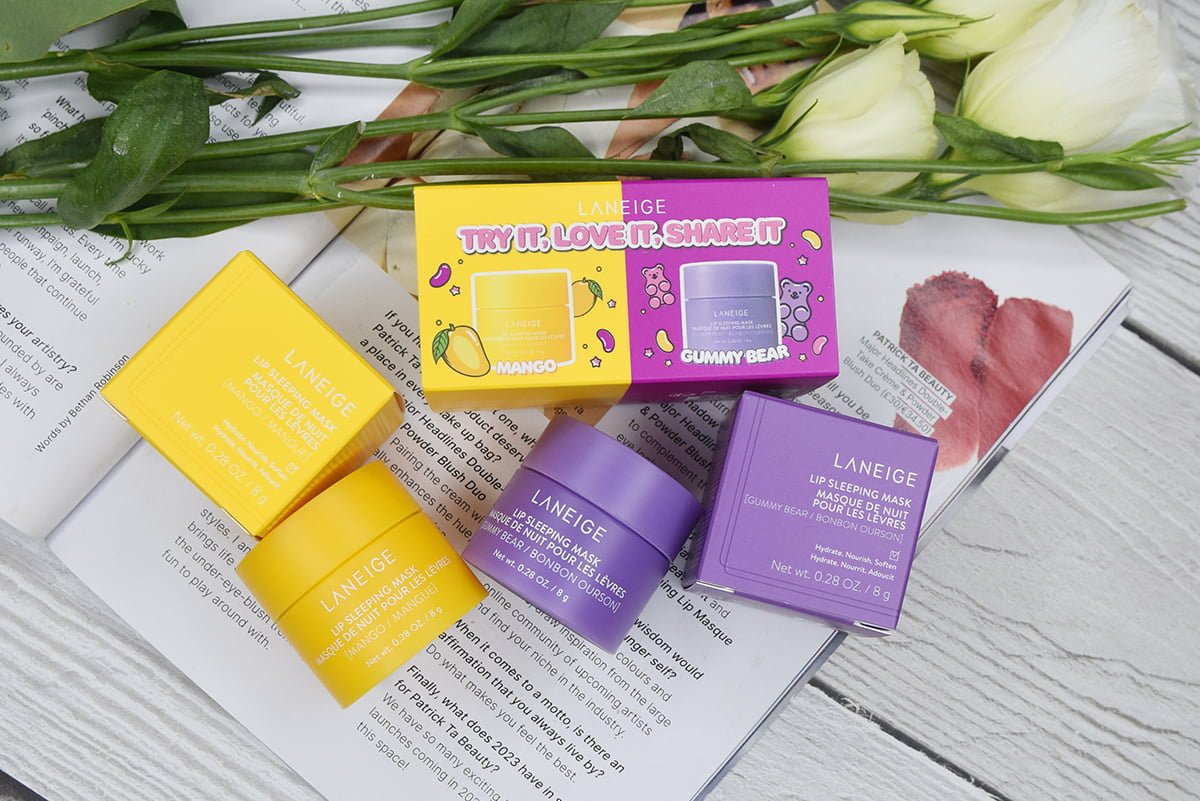 After trying out the mini versions of this product in the Try It, Love It, Share It Set, I couldn't resist its charm and ended up purchasing the full-size Gummy Bear version. It has definitely won me over. I love using the 'gummy bear' flavor to add a touch of joy to my skincare routine.
The scent is absolutely delicious, reminiscent of the grape gummy candies I used to savor. It brings back fond memories of my childhood, evoking a sense of nostalgia. What I appreciate is that the fragrance is subtle, unlike the overpowering synthetic smells often found in lip balms.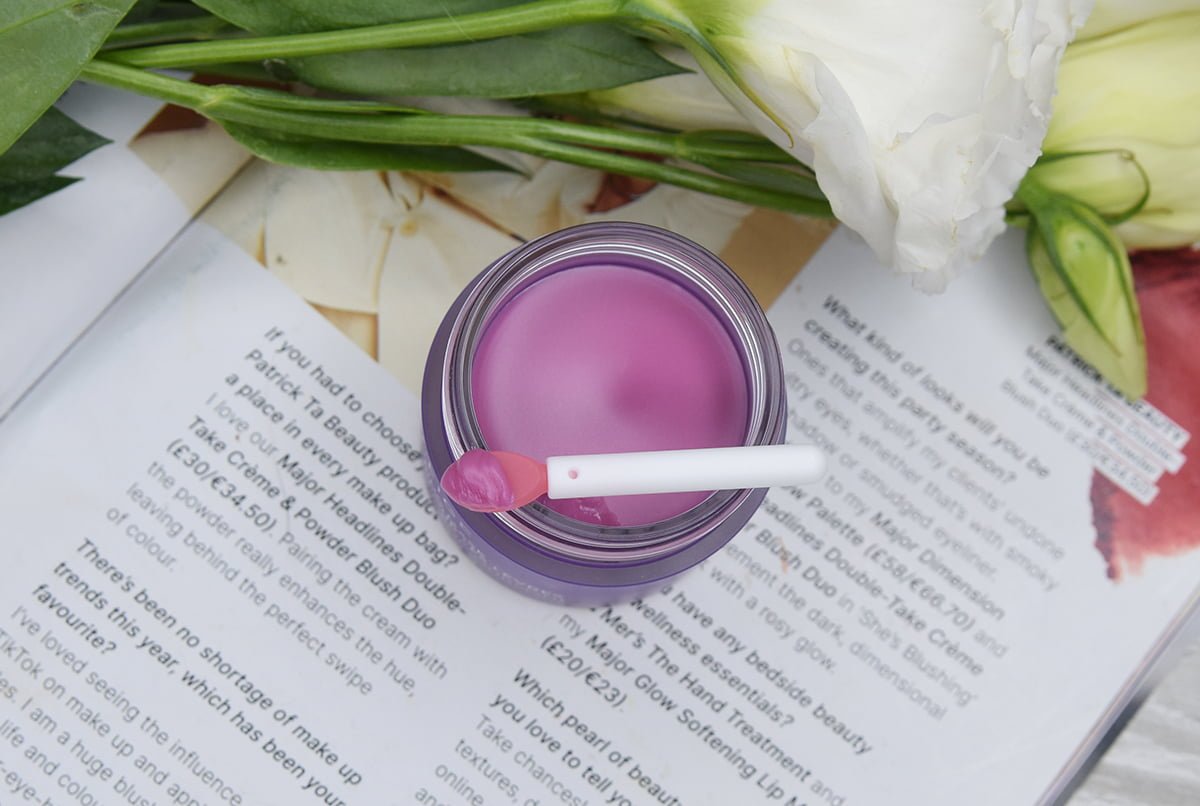 The Laneige Lip Sleeping Mask has a silky smooth lip balm texture, leaving a delicate glossy finish on your lips. It feels like a regular lip balm, except slightly thicker. It's a lightweight, non-sticky, and non-greasy product that I found very comfortable for wearing at night.
Some people even use it during the day as well, and if you wear it solo, it may be a worthwhile balm replacement that doesn't leave a white, slimy film around the inner part of the lips. However, my personal preference is still to use it as a sleeping mask since I found it a little bit too glossy to wear together with lipstick.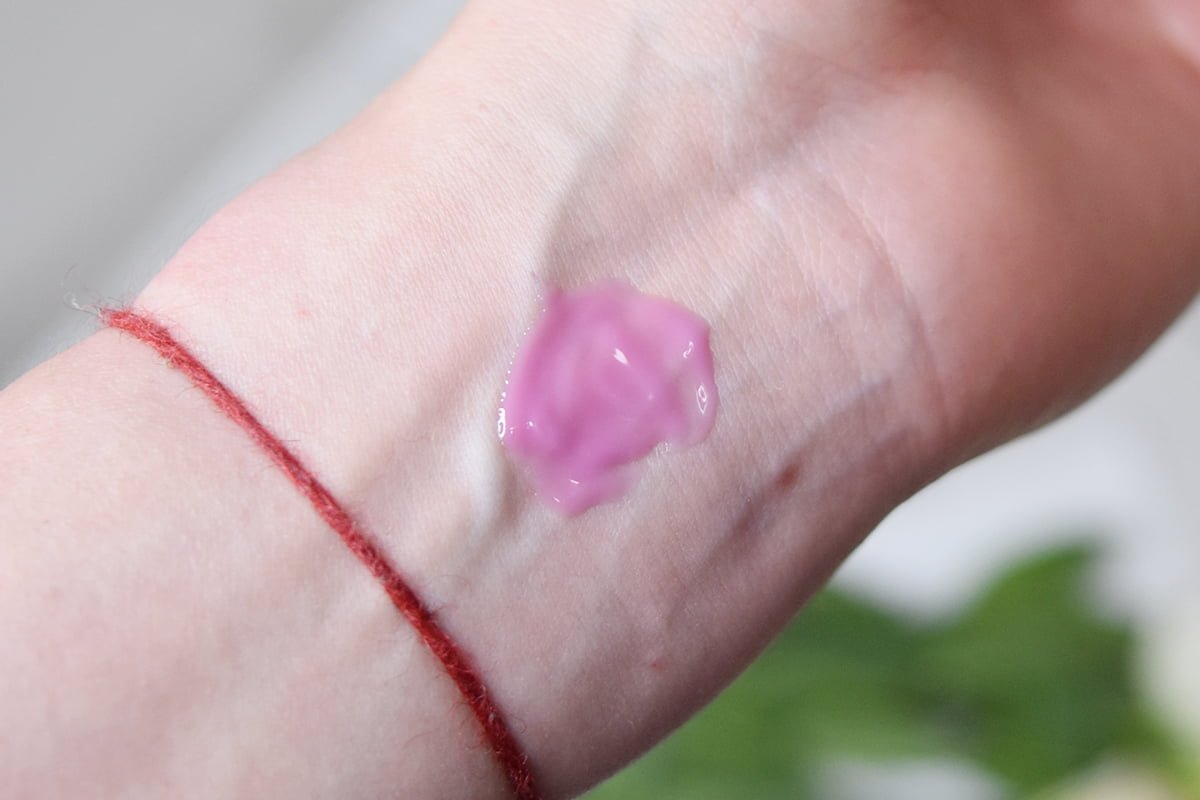 The Laneige Lip Sleeping Mask comes in a jar with a cute little spatula to scoop the product out without having to dig your fingers (for those concerned about hygiene). I've found that a little goes a long way, and the jar lasts for ages, even when using this lip mask daily, as I do.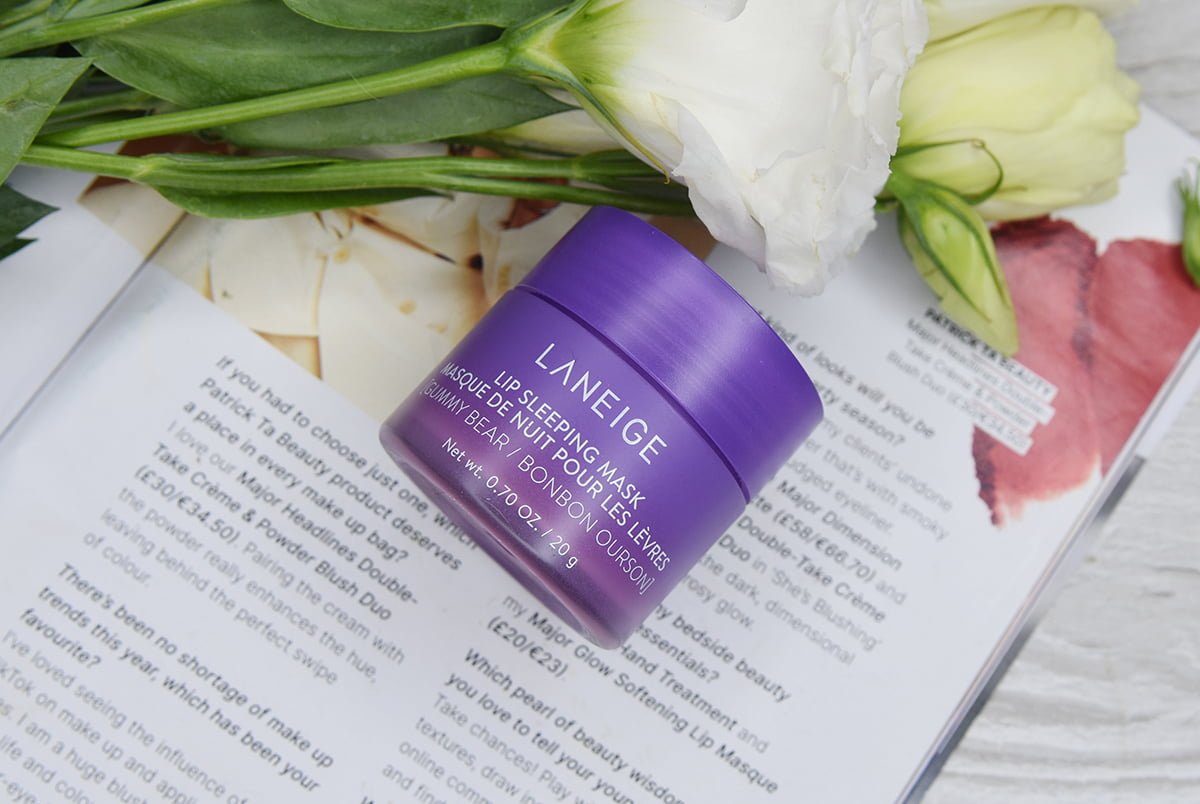 I apply this every evening, generously layering it on before bed. When I wake up the following morning, my lips are wonderfully smooth and moisturized. They feel incredibly soft. The Laneige Sleeping Care Lip Sleeping Mask does a fantastic job of keeping my lips hydrated and preventing dryness and cracking around the corners of my mouth.
While it may not be a miraculous product for me, when my lips are severely cracked or extremely dry, I prefer using Lanolips lip balm. It's an essential during winter, and I never go without it. Although the texture of Lanolips is not as comfortable as Laneige, this balm works wonders in repairing my lips overnight.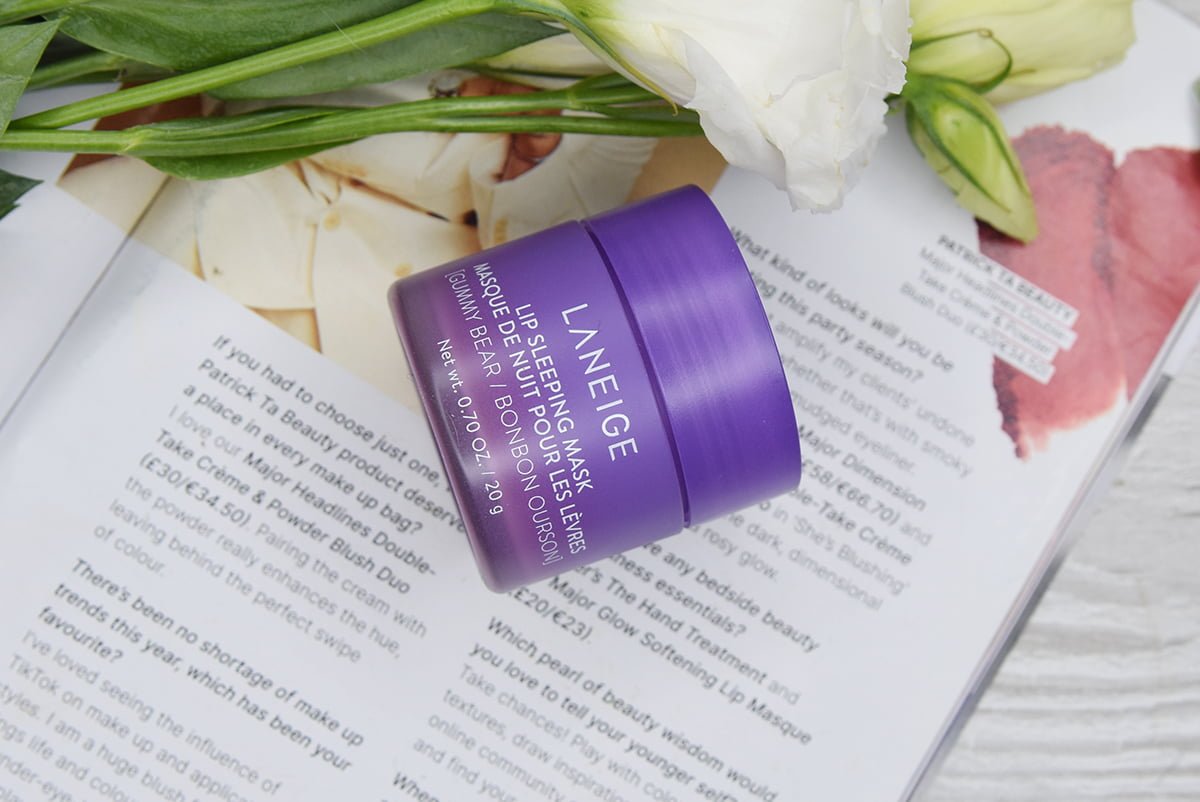 Overall, I enjoy the Laneige Lip Sleeping Mask in Gummy Bear. It's a comfortable lip sleeping mask with a delightful grape scent that keeps my lips from getting dry throughout the night. While it may not be a perfect lip product, it is definitely worth trying.
WHERE TO SHOP: