Gisou Honey Infused Hair Oil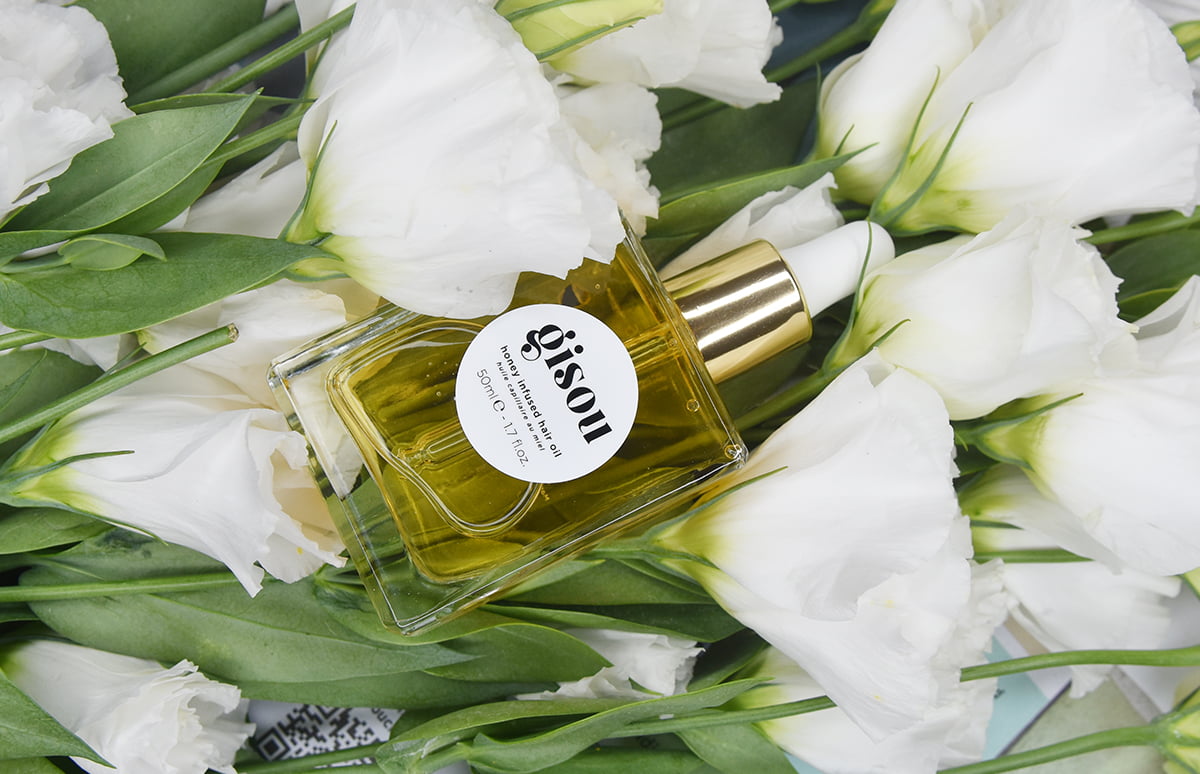 In this review, I want to share my thoughts on the Gisou Honey Infused Hair Oil, a luxurious hair oil that I'm a big fan of. I have been using this oil for a considerable amount of time, and I love the way it works on my hair. Also, I absolutely adore its scent and even ended up purchasing it again.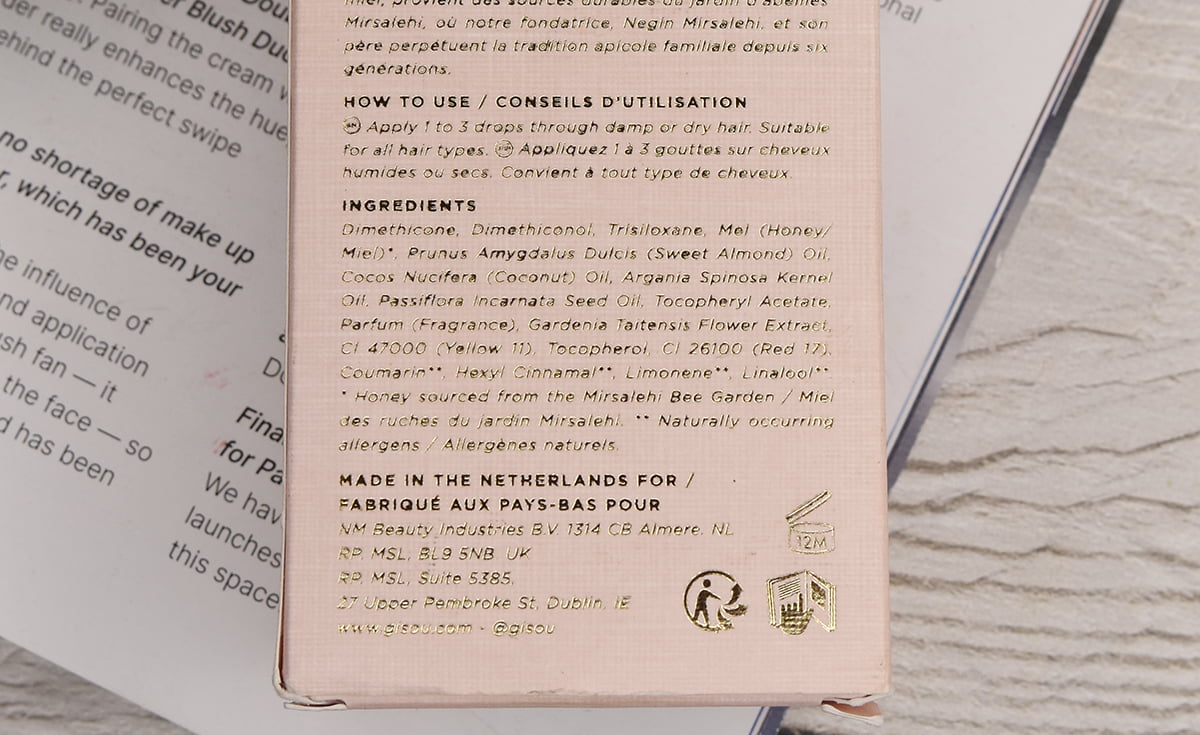 Formulated with Mirsalehi Honey, this oil is designed to rebuild and repair hair. It features a blend of Almond Oil, Coconut Oil, Argan Oil, and Maracuja Oil, which work together to preserve the hair's natural moisture balance. Additionally, the inclusion of silicones contributes to providing shine, reducing frizz and flyaways, smoothing the hair, facilitating detangling, and offering occlusive properties.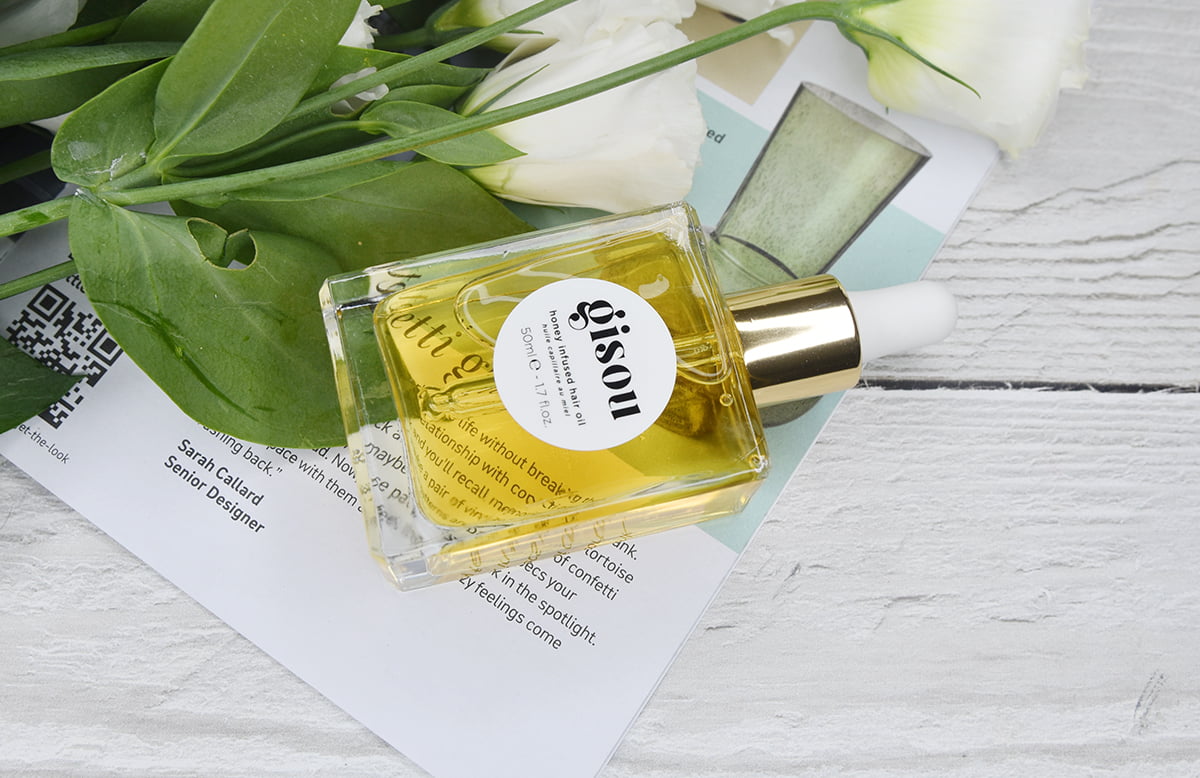 When you open your Gisou goodies, the scent immediately captures your attention — it's simply gorgeous. Gisou uses the same pleasant fragrance in all its products, so they all complement each other. Sometimes, I apply Gisou Honey Infused Hair Oil to my hair just to enjoy the nice scent. It's not overpowering, but you definitely notice it.
The sweet scent lingers for a few hours. Its fragrance is truly exquisite, with subtle floral and honey undertones that leave a pleasant aroma in its wake (although, personally, I find the floral notes to be more pronounced than the honey).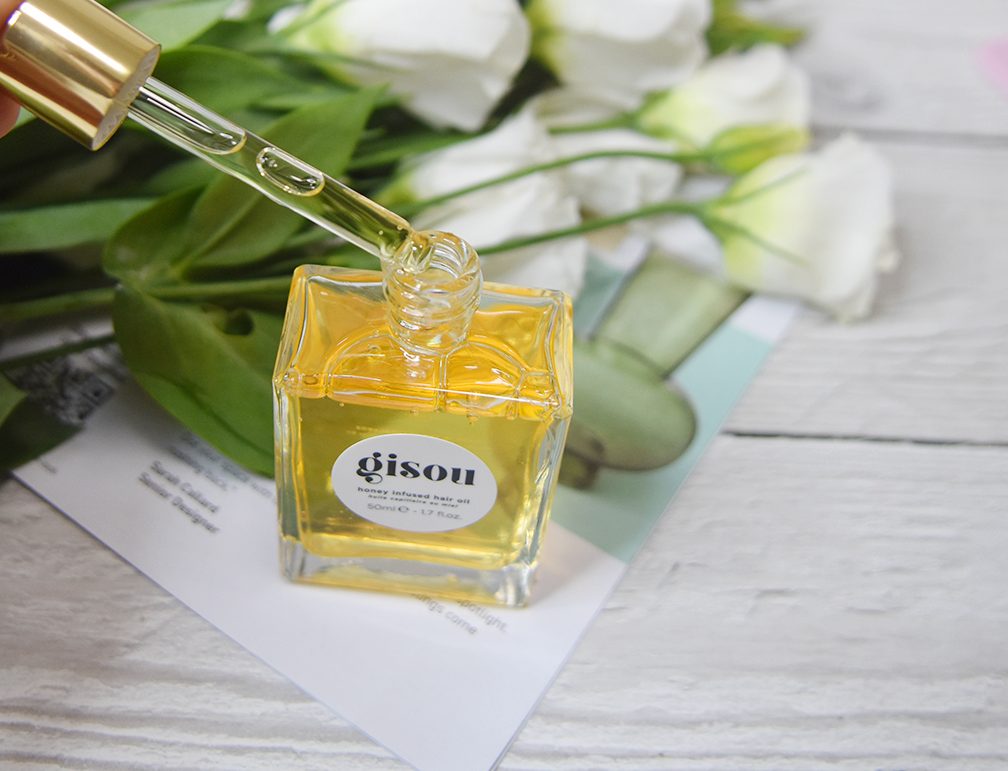 Gisou Honey Infused Hair Oil is a multipurpose oil that offers various uses to cater to your specific needs and preferences:
After washing – apply a couple of drops on damp hair to prevent frizz during the drying process.
As a finishing touch – use a couple of drops to tame flyaways and add a polished touch to your hairstyle.
In between washes – smooth out flyaways and enhance shine by applying a small amount of oil to the drier parts of your hair, focusing on the mid-lengths.
As an overnight treatment – divide your hair into two sections and fully coat each section with one full syringe of the honey-infused hair oil. Braid your hair and let it absorb for a few hours or overnight for deep nourishment.
As a deep treatment mask – combine 3-4 drops of the oil with your favorite hair mask for a powerful treatment that deeply nourishes the scalp and hair follicles. Leave the mixture on for 5-7 minutes before rinsing or leave it overnight for optimal results.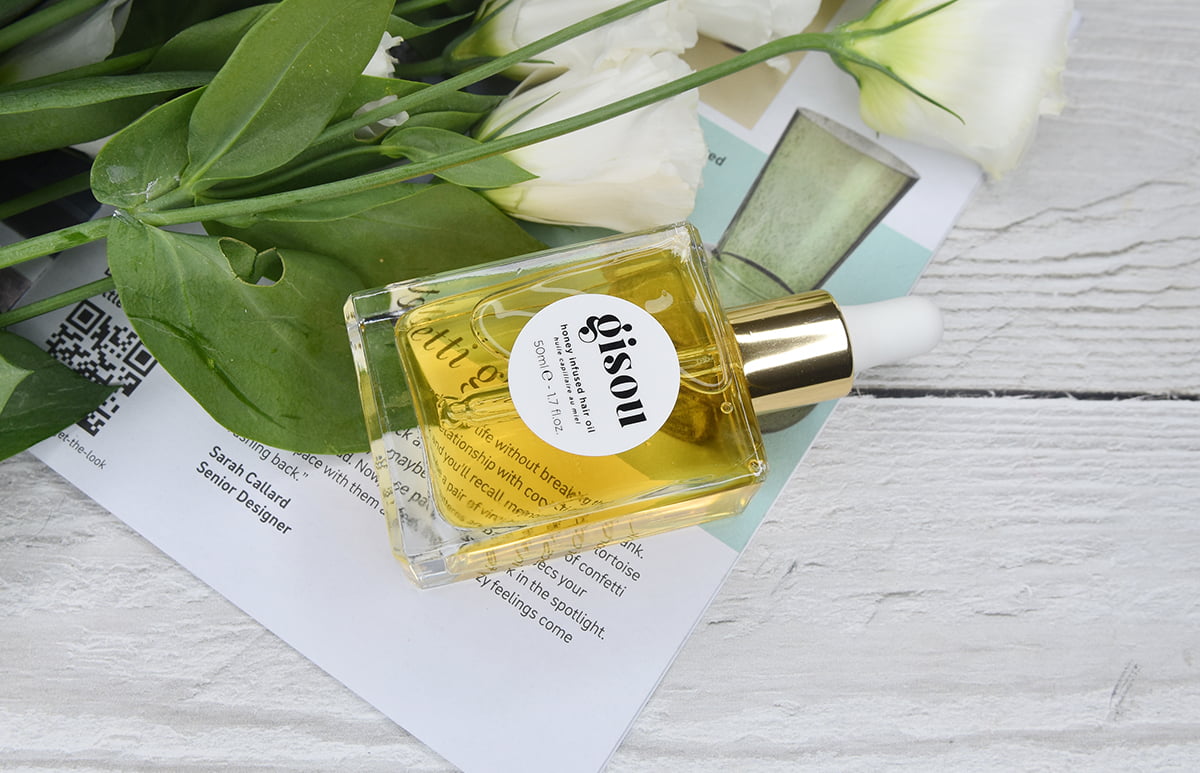 This oil can be a bit heavy, so it's important to only use a few drops at a time. Now, let's talk about my hair type and how I typically take care of it. I have medium-length hair that is thin/fine and an oily scalp, so I wash it every day. As part of my hair care routine, I like to incorporate Gisou Honey Infused Hair Oil at the end of styling to give my hair a nice shine and a pleasant scent.
I apply the oil to the ends of my hair and a small amount along the length. However, it's important not to overdo it, as using too much oil can result in greasy hair. After a few attempts, I finally found the perfect amount of hair oil to apply. So, once again, I suggest starting with just two drops at a time. This way, you can avoid applying an excessive amount of oil and prevent your hair from looking greasy once you've finished styling it. For those with thin or fine hair, the Gisou Honey Infused Hair Oil itself may feel a bit heavy. In that case, the Olaplex Bonding Oil is a better and simpler choice. Personally, I really love using both oils for different reasons. But I would recommend Gisou Honey Infused Hair Oil for dry hair.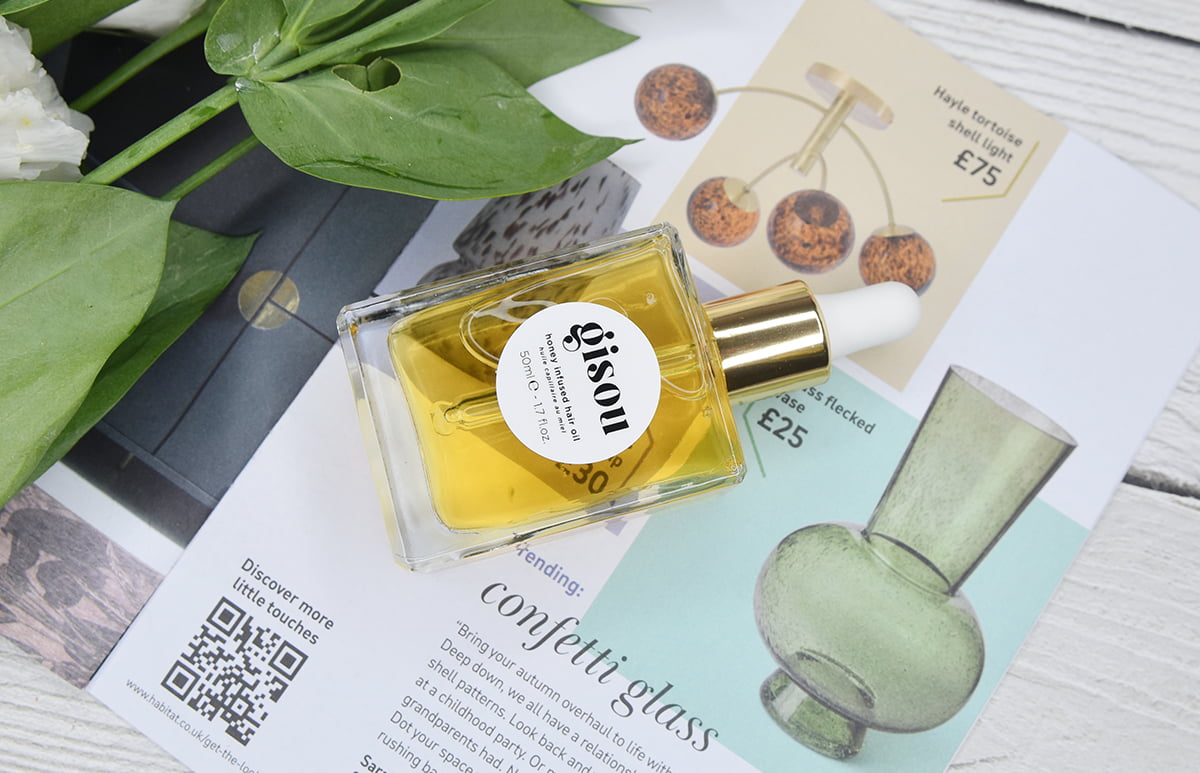 This hair oil is effective. It makes your hair soft, smooth, and shiny. Honestly, Gisou Honey Infused Hair Oil doesn't offer any unique benefits compared to other hair oils. However, I still decided to repurchase it because it gives my hair an incredibly silky and soft texture, along with a beautiful shine, and, of course, the scent is also amazing.
I opted for a 50 ml bottle, which feels luxurious and is a pleasure to use. It's worth noting that a little goes a long way, as I only need a small amount of the product. The 50 ml bottle lasted me around 6 months. When it comes to the packaging, the oil comes in an elegant glass bottle with a dropper. The glass bottle not only looks beautiful and luxurious but also feels sturdy and well-made. However, it falls short in one aspect: when the dropper is placed back, the bottle tends to become leaky and greasy.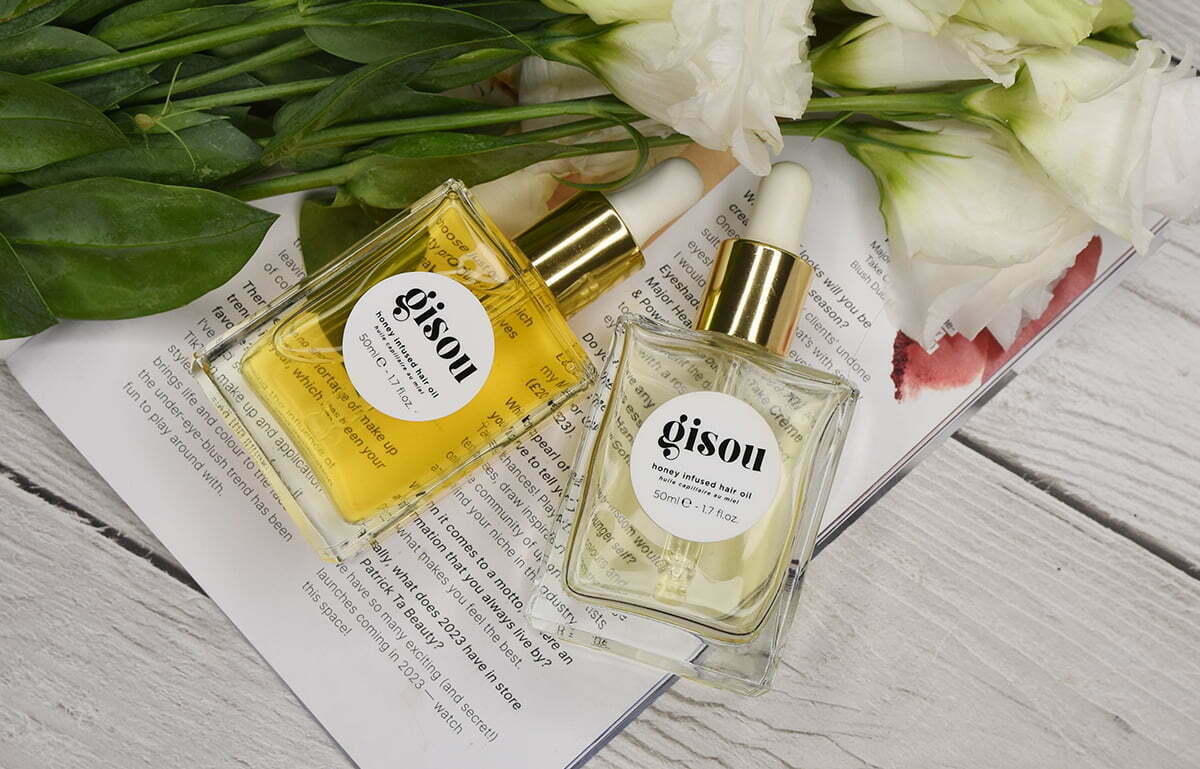 In conclusion, I want to say that while it may not be the absolute best oil on the market, it is still a great option. I have personally purchased Gisou Honey Infused Hair Oil twice already and will continue to do so.
WHERE TO SHOP:
PR samples/ Gifted