Cult Beauty Hydration Edit 2023 Review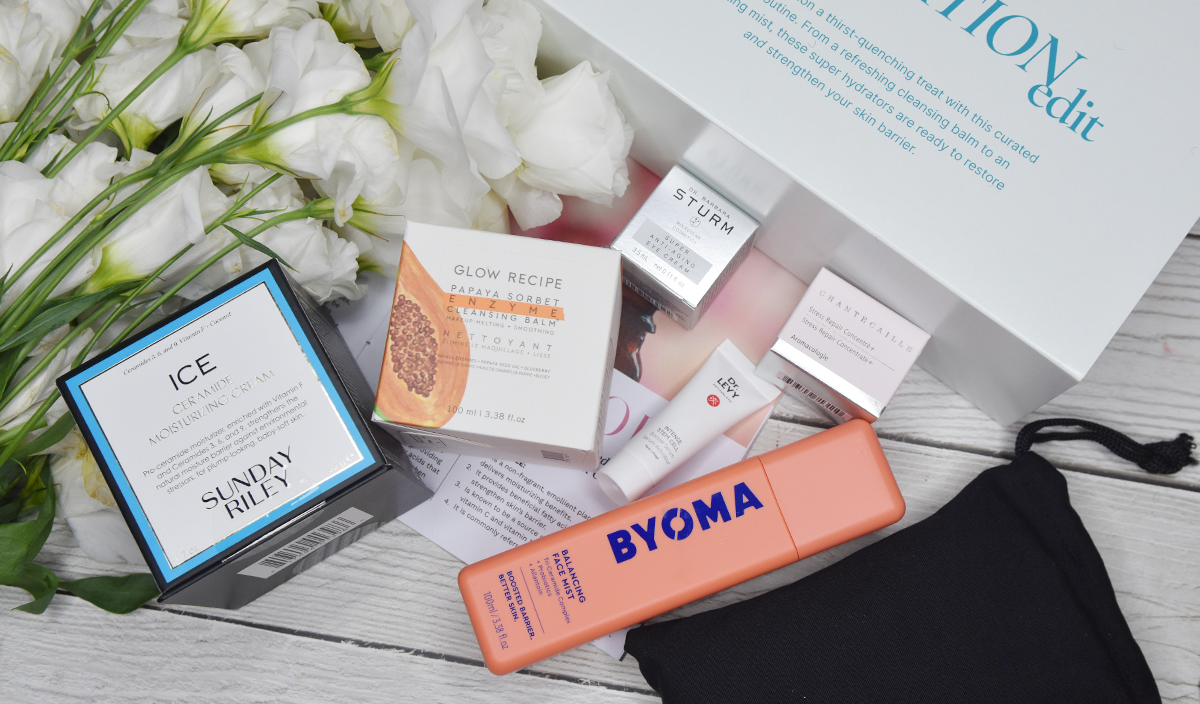 Today, I'm excited to discuss the Cult Beauty Hydration Edit 2023. This exclusive set features a selection of seven items worth £184, and it includes four full-size products. Predictably, it sold out on the day it was launched. Having recently received my own box, I'm prepared to share my initial take on it.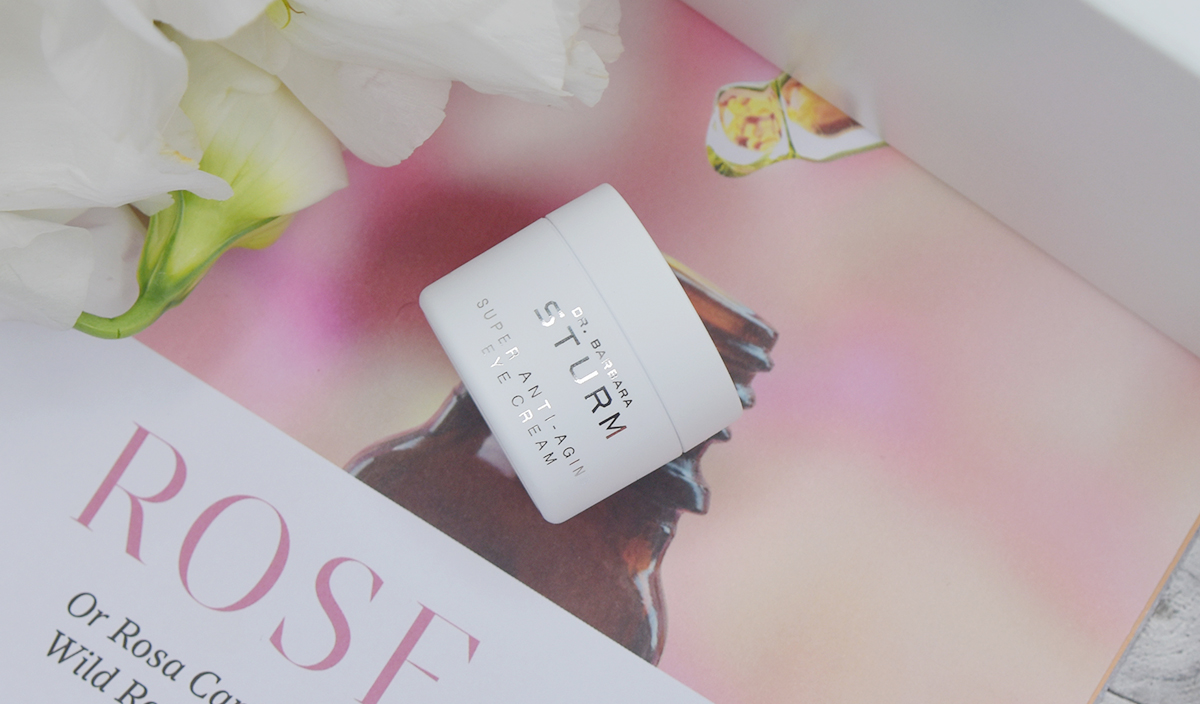 Barbara Sturm Super Anti-Ageing Eye Cream (3.5ml) – an eye treatment designed to nourish and protect mature skin, promoting a more youthful appearance. The formula is enriched with almond oil, sunflower oil, apricot oil, mango seed oil, purslane extract, Persian silk tree extract, ginseng extract, horse chestnut extract, squalane, ceramide, panthenol, darutoside, and hyaluronic acid. It's creamy and hydrating, sinking into the skin easily and providing a smooth base for makeup application.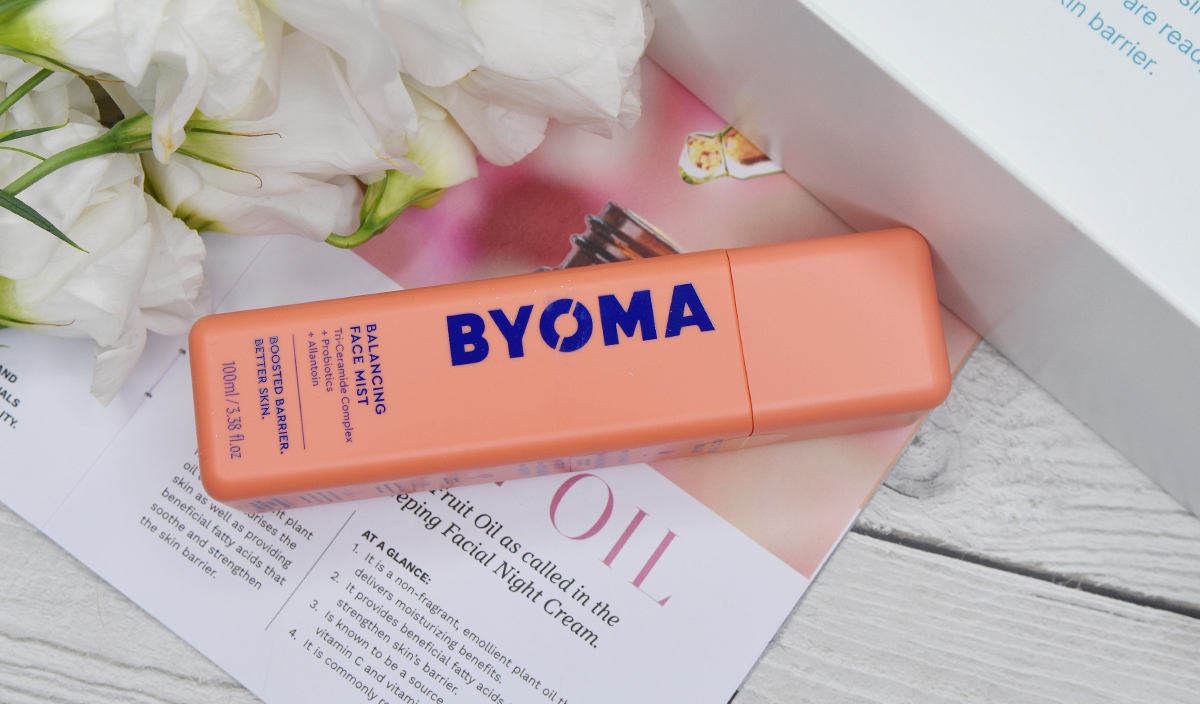 BYOMA Balancing Face Mist (100ml worth £11.99) – a facial mist that works to calm redness and inflammation. It contains ceramides, phytosphingosine, allantoin, panthenol, sorbitol, betaine, cholesterol, probiotics, glycerin. To be honest, I'm a big fan of facial mists, and this one doesn't disappoint. It does an excellent job of hydrating the face and offers a refreshing feel. Plus, the availability of product refills is another feature I appreciate.
Dr. LEVY Switzerland Booster Serum (7ml) – a supercharged serum with the exclusive ArganCDVTM complex, the first plant-derived stem cell extract scientifically proven to stimulate dermal stem cells, the source of skin's most powerful anti-ageing fighters: collagen. The formula is enriched with niacinamide, hyaluronic acid, panthenol, vitamin B6, SYN®-HYCAN, and Retinyl Palmitate. I'm excited to try out this serum.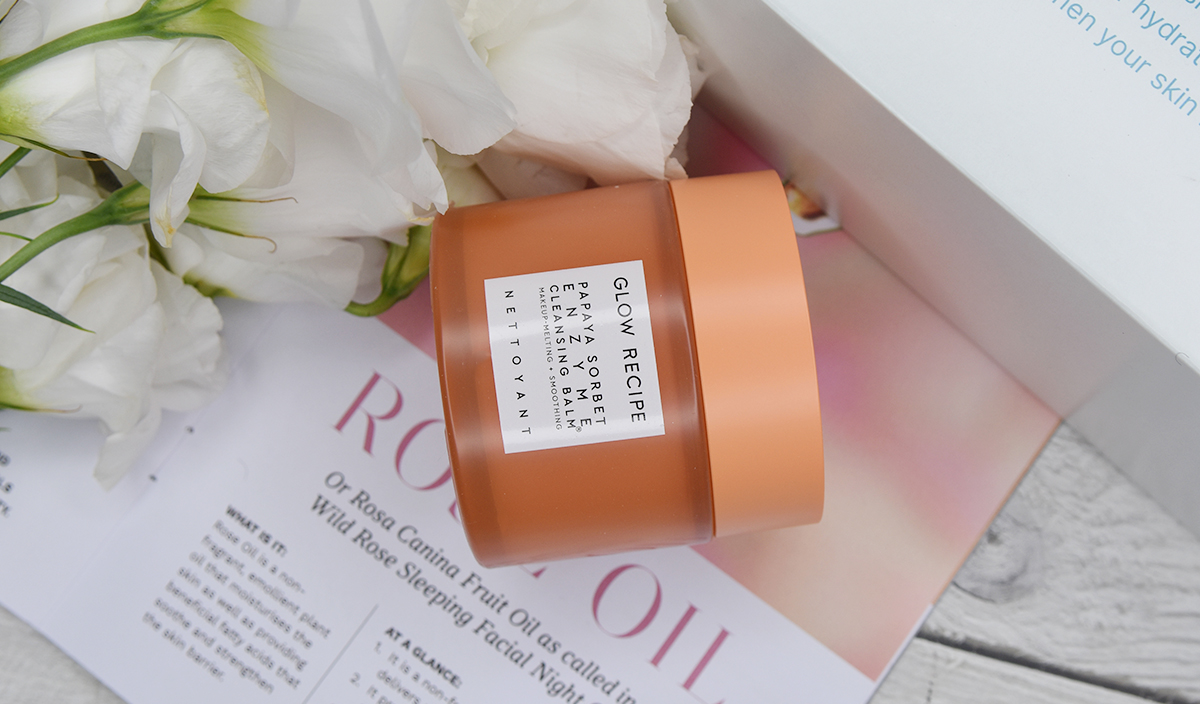 Glow Recipe Papaya Sorbet Enzyme Cleansing Balm (100ml worth £29.00) – a cleansing balm that smooths the look of skin with natural papaya enzymes, while melting away stubborn makeup, dirt, oil, and SPF. It contains apricot kernel oil, green tea oil, papaya seed oil, papaya extract, blueberry extract, strawberry extract, red bell pepper extract, and papain. I've previously tried this balm and, although it doesn't rank among my top three favorites like Farmacy, Banilla, and Elemis, it does have a wonderful scent.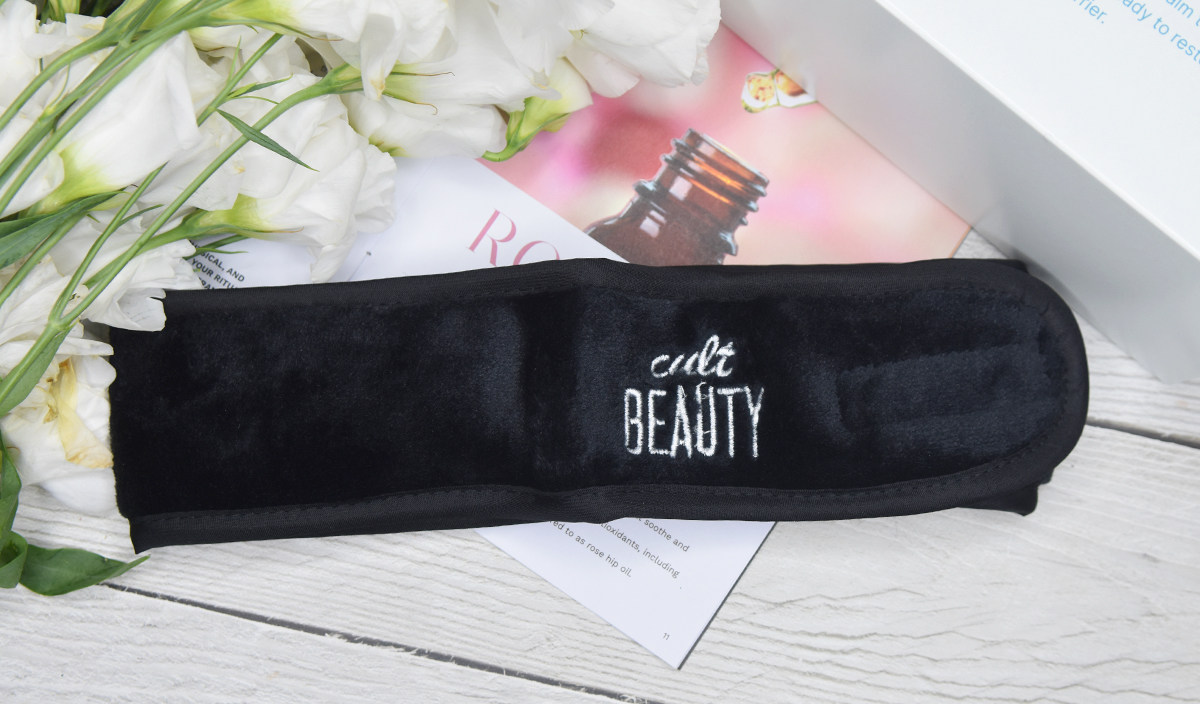 Cult Beauty Headband (worth £10.00) – a band designed to keep your hair away from your face while you cleansing or masking.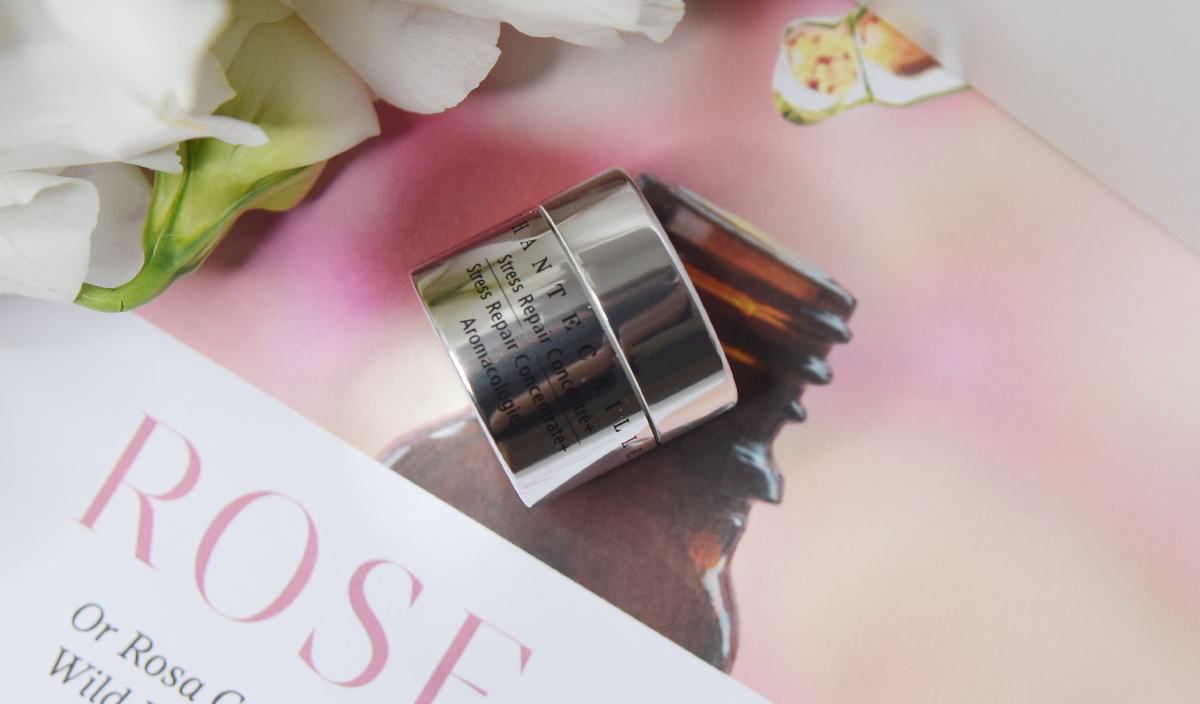 Chantecaille Stress Repair Concentrate+ (3ml) – a powerful eye cream packed with anti-ageing actives deigned to help brighten the skin. The formula is enriched with rose water, bitter oranger flower water, shea butter, sweet almond oil, oat extract, purple hoarypea extract, hawthorn extract, white tobacco cell culture, acetyl hexapeptide-8, matrixyl® morphomics, caffeine. I've long wanted to try this cream after hearing so many reviews, so I'm excited to finally get the chance.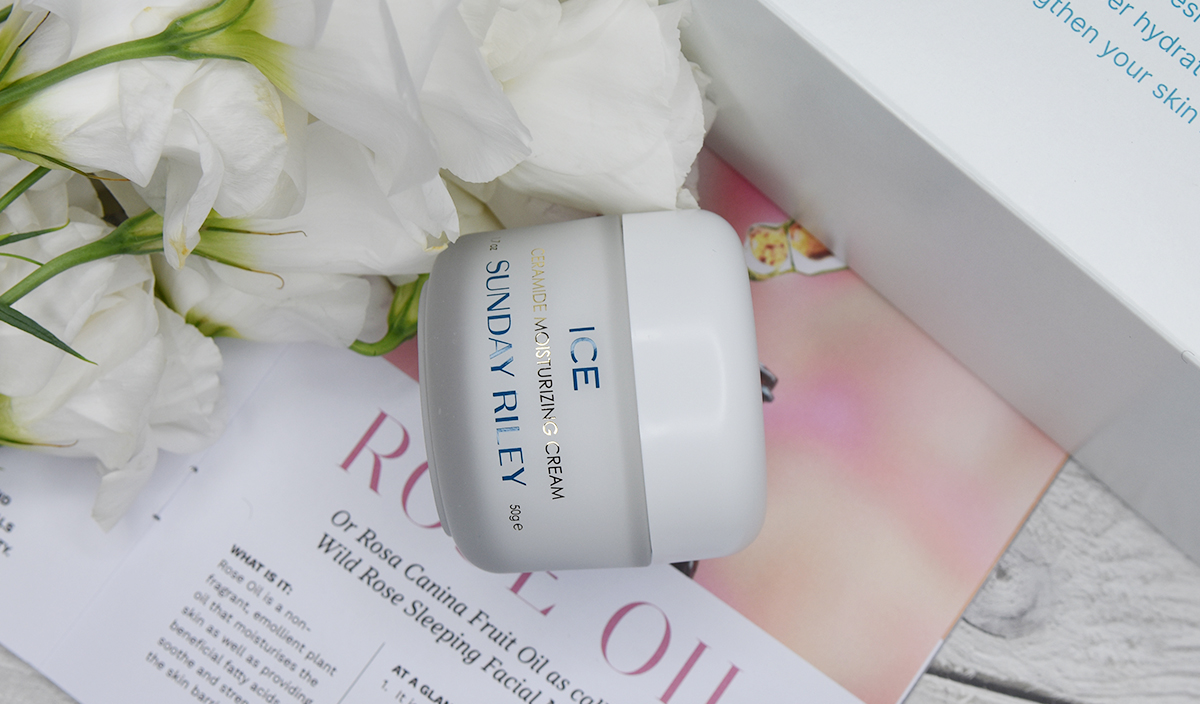 Sunday Riley Ice Ceramide Moisturising Cream (50g worth £60.00) – a pro-ceramide moisturizer that strengthens the natural moisture barrier against environmental stressors for plump-looking, baby-soft skin. It contains squalane, lanolin, ceramides, hyaluronic acid, fatty acids, algae extract, sweet almond extract, beet extract,  apricot extract, anise extract, rasberry extract, melon extract, pineapple extract, phytosphingosine, cholesterol. I've given this face cream a try before. Its rich and thick consistency blends into the skin smoothly without being tacky. I believe it's best suited for people with dry or normal skin. As for me, with my combination skin, I've been using it as a neck cream.