Beauty of Joseon Relief Sun Rice + Probiotics SPF 50+ PA ++++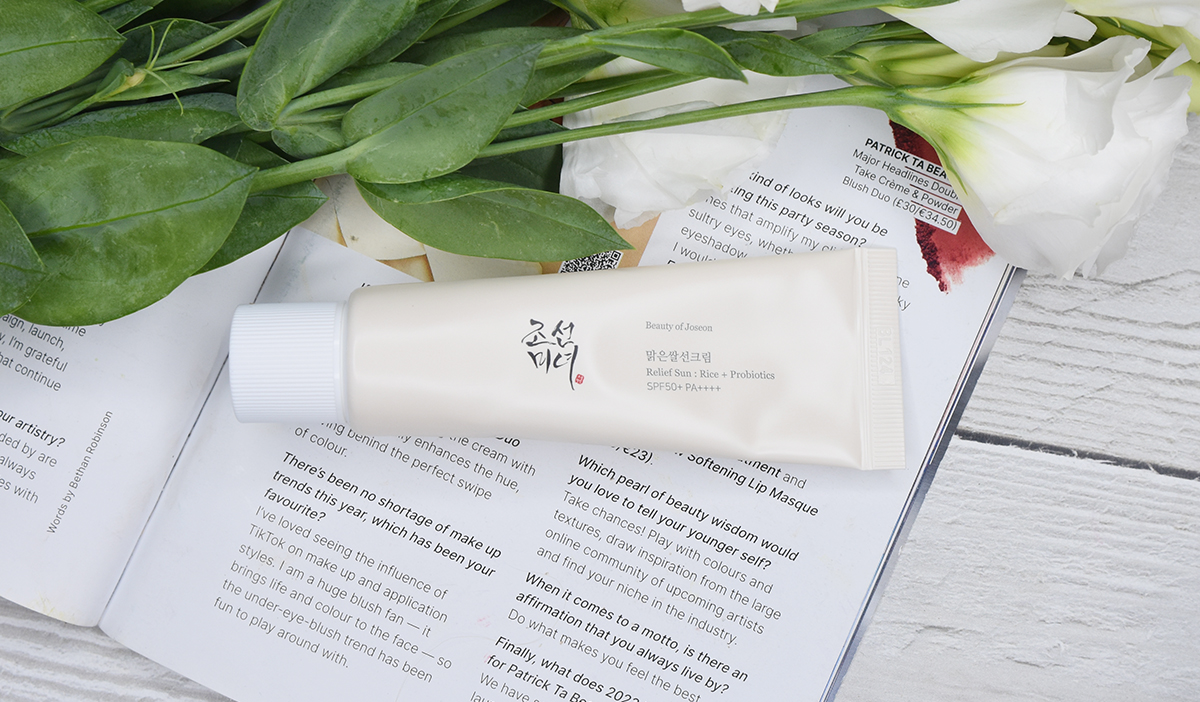 Today, I want to share my thoughts about the Beauty Of Joseon Relief Sun Rice + Probiotics SPF50+ PA++++. First of all, I want to confess: I'm a sunscreen addict. I'm always up for trying new sunscreens, and I've become pretty choosy about this part of my skincare routine. But this one is my top choice for this summer, and it's the one I'll definitely be purchasing again.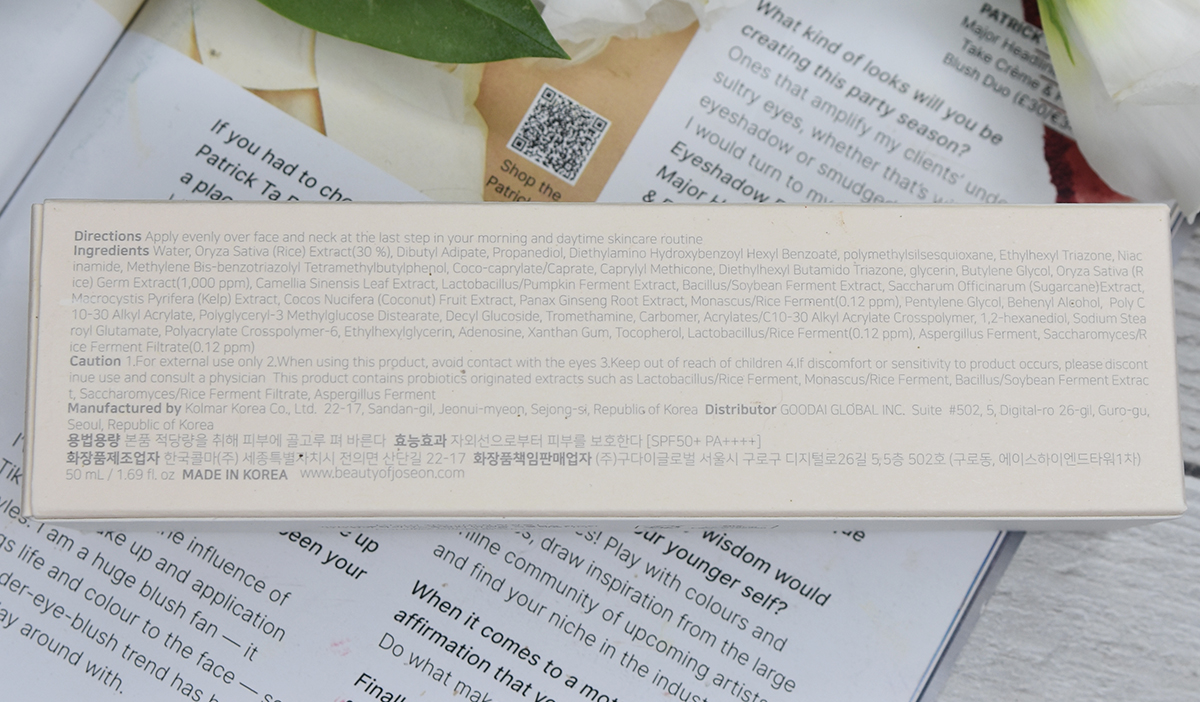 Beauty of Joseon Relief Sun Rice + Probiotics SPF 50 uses new generation filters Uvinul A Plus (UVA), Uvinul T 150 (UVB), Tinosorb M (broad spectrum, highly photostable), Iscotrizinol (UVB and UVA II). It also contains niacinamide, adenosine, glycerin, rice extract 30%, grain probiotics complex, green tea extract, kelp extract, coconut extract, and ginseng extract. The formula is cruelty-free.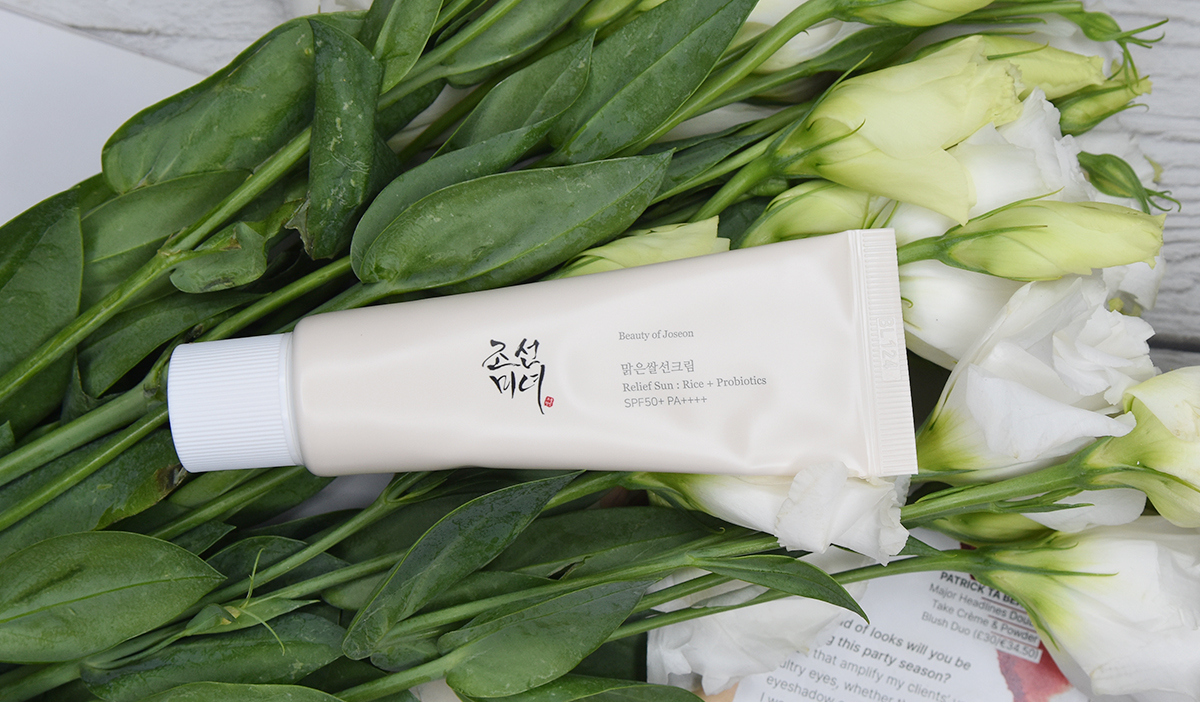 This sunscreen has a lightweight, comfortable lotion-like texture. It doesn't leave a white cast when I apply a standard amount of two or even three fingers. It sinks in quickly, within a few minutes, with no stickiness afterward. It leaves a glowing but not greasy finish after application and has no scent.
For reference, I have a combination skin with an oily T-zone. I choose light formulas for my skin because thick ones can lead to clogged pores. It seems perfect to me. While it's based in a moisturizer, it isn't heavy. It checks almost all the boxes for my preferences. However, if I were to point out one critique, I wish it had a matte finish.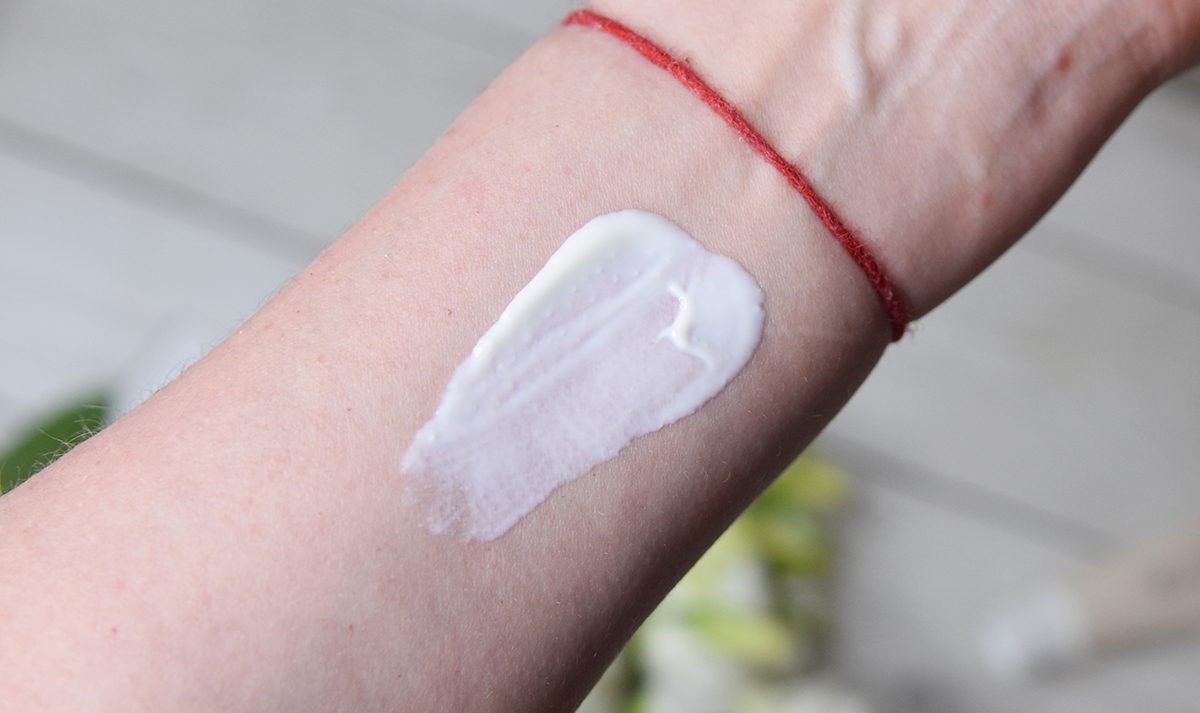 I think this is best suited to combination/normal skin types. I believe that only those with dry skin need to apply an additional moisturizer. Those on the oilier side can skip moisturizer. But in humid climates, those with oily skin might consider this too moisturizing if they're looking to prevent shine.
The Beauty of Joseon Relief Sun Rice + Probiotics SPF 50+ PA ++++ is my go-to sunscreen. Thanks to its lightweight formula, it works well under makeup (doesn't pill) and doesn't cause breakouts or irritation. I'm also comfortable using it during exercise since it stays put even when I'm working out or sweating.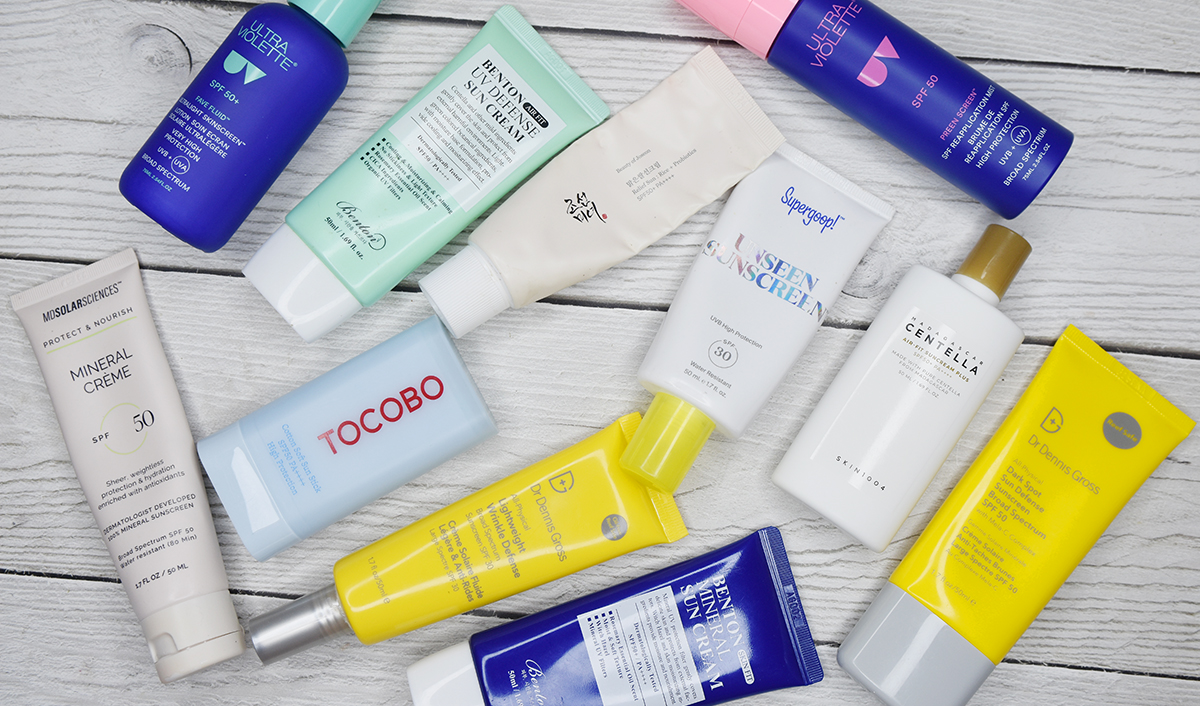 Overall, The Beauty of Joseon Relief Sun Rice + Probiotics SPF 50+ PA ++++ has become my recent favorite sunscreen, and I'm absolutely in love with this product. It's lightweight, leaves no white cast, applies smoothly, and perfectly fits my everyday skincare routine.
WHERE TO SHOP: